Amid outcry from the mainland, which considers Taiwan to be a wayward province rather than a sovereign state, Tsai made an official state visit to the US state of Hawaii as part of a tour of four of Taiwan's Pacific allies. During that visit, Tsai announced that the country would increase military spending by 2 percent per year.
According to National Security Council Deputy Secretary-General Tsai Ming-yen, President Tsai's comments came after a conversation with de facto US Ambassador to Taiwan James Moriarty — due to pressure from the mainland, the US does not formally recognize Taiwan's statehood and thus cannot send an "ambassador."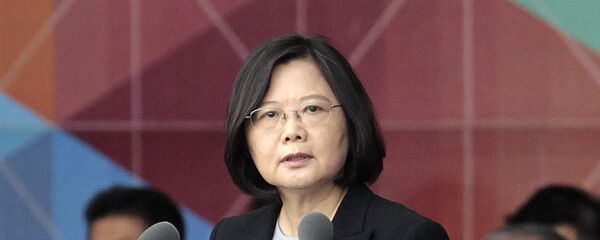 29 October 2017, 21:57 GMT
Moriarty allegedly told Tsai that he was concerned about drastically increased Chinese military spending: Beijing boosted military spending from about $60 billion in 2005 to over $200 billion in 2015. This funding influx could lead to a more dramatic military imbalance between the two Chinas.
Moriarty encouraged Tsai to increase military spending, and the president replied that she would have her Ministry of National Defense develop a comprehensive plan to ensure that Taiwan was possessed of "reliable combat effectiveness" in both the near and distant future.
Tsai Ming-yen also hinted that his country could ink more arms deals with the United States if "significant purchase cases" are presented that could increase defense spending by as much as 3 percent a year. Taiwan is a top buyer of US weapons, having purchased more than $60 billion worth in the last 25 years.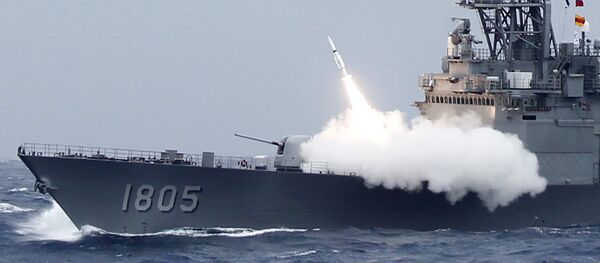 27 October 2017, 16:11 GMT
It's unclear when the president's projected 2 percent increases are scheduled to start.
Unlike previous Taiwanese leaders, Tsai has refused to publicly acknowledge that China and Taiwan are one nation, instead insisting that Taiwan is its own independent state that is unlikely to ever rejoin the mainland.
Beijing refuses to negotiate with Taipei so long as that is the government's official stance. During China's 19th Communist Party Congress last week, Chinese President Xi Jinping said he would never accept any attempts to "separate any part of Chinese territory from China" and "we have the resolve, the confidence and the ability to defeat separatist attempts for Taiwan independence in any form."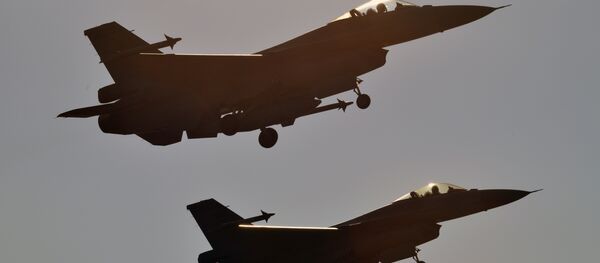 12 October 2017, 18:43 GMT
The degradation of cross-Strait relations since Tsai took office last year has in turn driven Taiwan deeper into the US bloc. In an official press release, Tsai described relations between Taipei and Washington as "unprecedentedly friendly."
"We are happy to see US promises of peace and stability for the Asia-Pacific region, and from meetings with the United States understand the necessity to increase investment in defense."
During her visit to Hawaii, Tsai will also tour the Pearl Harbor memorial, eat with leaders of the Taiwanese expatriate community in Hawaii and make a joint speech alongside Moriarty. She is then scheduled to visit the sovereign island states of the Marshall Islands, Tuvalu and the Solomon Islands as well as the US territory of Guam later in the week.