Russia's cross country gold medalist Alexander Legkov and fellow athlete Evgeniy Belov have been banned for life from the Olympics over doping at the Sochi 2014 winter Games, the International Olympic Committee said Wednesday.
Legkov, who had won a gold medal in the Men's 50km Cross Country Skiing Event and a silver medal in the Men's 4x10km Cross Country Skiing Event, has been asked to return his awards.

13 September 2017, 18:30 GMT
Legkov and Belov have been "declared ineligible to be accredited in any capacity for all editions of the Games of the Olympiad and the Olympic Winter Games subsequent to the Sochi Olympic Winter Games," the statement reads.
The leadership of Cross Country Ski Federation of Russia expressed shock at the decision to ban Evgeny Belov and Alexander Legkov from participation in the Olympic Games for life.
"I do not comment on the situation of the remaining skiers. I can say that we have received a message which is shocking to everyone. We are preparing the documents for CAS," the president of the association Elena Vyalbe said.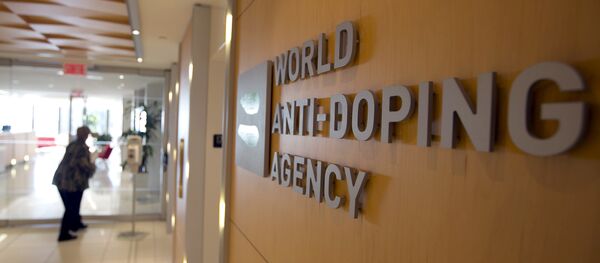 13 September 2017, 08:12 GMT
Both skiers will make an appeal to the Sports Arbitration Court (CAS) in Lausanne no later than November 2 regarding the decision on their exclusion from participating in the subsequent Olympics and for annulling the results of the Sochi 2014 Games, according to the official website of the lawyers' athletics office.
"The appeal will be filed no later than tomorrow," the report said.
The International Ski Federation (FIS) based on the results of a report by 
WADA commission
led by Richard McClaren, suspended Legkov and Belov on December 23, 2016. The meeting of a commission under the leadership of Denis Oswald, which was set to decide the fate of the suspended athletes, was held on Monday in Lausanne.