On Wednesday, filmmaker Tony Montana claimed that the "House of Cards" actor drunkenly grabbed his groin at a Los Angeles bar in 2003.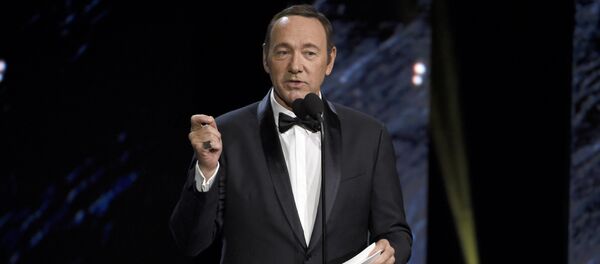 31 October 2017, 18:07 GMT
"I went up to order a drink and Kevin came up to me and put his arm around me. He was telling me to come with him, to leave the bar. He put his hand on my crotch forcefully and grabbed my whole package," Montana said, the Daily Beast reported.
"This designates ownership," Spacey added.
Montana said, "I put my hand down and turned his thumb back to get his hand off it. I paid for my drink and got away from him."
According to Montana, the incident has haunted him.
"I never talked to anyone about it except for therapists," the "Overnight" filmmaker admitted.
"I had PTSD for six months after. It was an emasculating thing for someone to do to me. Whenever I went to the bar, I would see if he was there or have my back against the wall."
It is also being speculated that Spacey committed other violations while he was the artistic director at the Old Vic theater in London between 2004 and 2015.
According to Roberto Cavazos, who acted in multiple plays at the theater during Spacey's tenure, the two-time Oscar winner "routinely preyed" on young male actors.
In a Facebook post, Cavazos wrote, "it seems like the only requirement was to be a male under the age of 30 for Mr. Spacey to feel free to touch us."
"I myself had a couple of nasty encounters with Spacey that were on the verge of being called harassment," he wrote.
The Old Vic has since set up a confidential process for people connected to the theater to file sexual misconduct complaints.
"We aim to foster a safe and supportive environment without prejudice, harassment or bullying of any sort, at any level," the theater said in a statement Wednesday.
A man who wants to remain anonymous has come forward to allege that he was harassed by the "American Beauty" star in the mid-1980s, the BBC reported.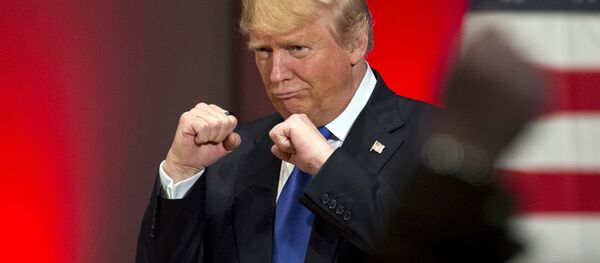 The man said he met Spacey at theater school and was invited to New York by him when he was 17 years old. He remembers waking up on the star's couch fully clothed with Spacey on top of him in his underwear.
"I burst into tears because I couldn't articulate any more what was happening to me. I was scared… to his credit, he backed off and we went to sleep."
According to the man, neither he nor Spacey were under the influence of alcohol during the incident.
"He was either very stupid or he was predatory — or maybe a little of both. I was uncomfortable at best, traumatized at worst, emotionally."
In the wake of these sexual harassment allegations, the American TV series "This is US" edited Tuesday night's episode to remove a reference to Spacey, TVLine reported.
In the episode, the character of Kevin, an actor (played by Justin Hartley) who is struggling to find acting jobs, feels especially discouraged after finding out that his roommate has booked a new job on a movie starring Spacey. The line alluding specifically to Spacey was removed from the episode.
In addition, Netflix has canceled its "House of Cards" series, in which Spacey stars, saying in a statement released Tuesday that it was "deeply troubled" by the allegations and wants "time to review the current situation and to address any concerns of [their] cast and crew."