With Pakistan's economy expected to be on a steady upward trend, The Economist forecast that the country would have the fifth fastest-growing economy and the fastest-growing Muslim economy in the world in 2017. But at the moment, many reports and critics are saying that the country is on the brink of a debt crisis due to its insufficient fiscal revenue, foreign trade deficit and huge debts. In particular, as Pakistan took on rising borrowings for the China-Pakistan Economic Corridor (CPEC) — a flagship project under the Belt and Road initiative — there has been a lot of hype in some Western media reports about the country's inability to service its debt.
It is undeniable that Pakistan's economy is under pressure from fiscal deficit and debt problems. But they can be addressed gradually through development, and during the development process the government must carefully and cautiously manage its fiscal and monetary policies so as to ensure its financial sustainability and to prevent a debt crisis from happening.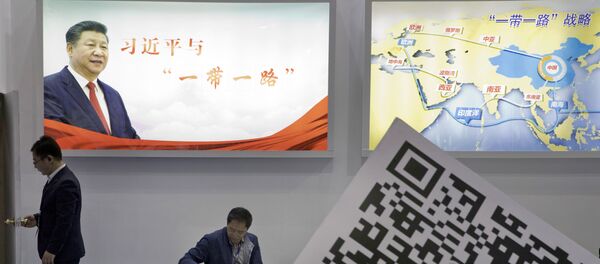 31 October 2017, 06:58 GMT
This is of course a challenging task for the Pakistan government given the widening gap between its fiscal inflows and outflows. In fact, as one of the countries with the lowest rates of tax collection in the world, Pakistan has long been troubled by the tax problem, which is one of the main reasons behind its fiscal deficit. Many scholars have already pointed out that the issue is one of the key difficulties facing Pakistan's decision-makers, with the country's inadequate tax base resulting from the large number of tax evasions and exemptions.
But the narrow tax base, to a certain extent, also underscores the limited business revenue and individual income from the country's underdeveloped industries, especially the manufacturing sector. It is essential for Pakistan to develop its domestic industries, with the aim of increasing fiscal revenue and gaining momentum to keep the economy on an upward path.
Severe energy shortages have long hindered the country's industrial development. According to Pakistani newspaper Dawn, citing statistics from Research and Advocacy for the Advancement of Allied Reforms (RAFTAAR), Pakistan's average shortfall in the power sector is 4,000 megawatts, and nearly 2 billion cubic feet per day in the natural gas sector; chronic power shortages, taking the form of load-shedding and power outages, cost the nation's economy 14 billion Pakistani rupees ($133 million) in 2015, equivalent to 7 percent of its GDP; and 500,000 households were estimated to have been affected by unemployment as businesses were forced to shut down owing to energy shortages.
The CPEC is expected to put an end to the country's power crisis, with 17 energy projects prioritized by the CPEC Joint Cooperation Committee, according to media reports. For instance, after 22 months of construction, the Sahiwal Coal Power Plant, which has a total capacity of 1,320 megawatts, started power generation in July. And in June 2016, the first phase of Zonergy's 900-megawatt solar photovoltaic power plant, a 300-megawatt solar power project, was completed. It can generate up to 480 million kilowatt-hours of electricity annually and power at least 200,000 households in Pakistan.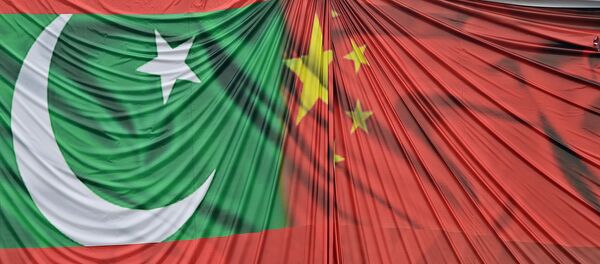 24 August 2017, 22:34 GMT
According to a report from globalresearch.ca in October, over 12,134 megawatts of power generation capacity will be completed in Pakistan under the CPEC project by 2019. The country's current power generation capacity is 20,000 megawatts, so this would be a 60 percent increase in its power generation capacity in less than two years.
Moreover, the CPEC's other infrastructure projects like transport will also help lift Pakistan's economy by attracting foreign investment. Pakistan Interior Minister Ahsan Iqbal said on October 20 that most of the foreign investment flowing into Pakistan is via the CPEC. The foreign direct investment (FDI) into Pakistan jumped 56 percent year-on-year in the July-September period, according to data from the State Bank of Pakistan, with the FDI from China accounting for 65 percent of the total. For countries like Pakistan that lack capital and resources, foreign investment is an effective and efficient way to develop domestic industries.
It should be noted that although Chinese support under the CPEC may help establish a necessary foundation for the industrialization of Pakistan, the real challenge is how to develop a strong manufacturing sector. China can help in this regard, based on its development successes.
This story was first published in The Global Times.