MOSCOW (Sputnik) — A number of press freedom organizations have so far either declined to comment on RT being obligated to register as a foreign agent in the United States or issued subdued responses, although some others have criticized the US demand.
RT's production company in the United States, T&R Productions, has registered as a foreign agent, in a move that followed months of allegations of the broadcaster's alleged attempts to influence US public life, a claim repeatedly denied by Moscow as groundless. While Washington's demand wasn't applied to many other foreign state-funded media outlets, including BBC, the Russian Foreign Ministry called the move an "unfriendly step" and vowed response.
READ MORE: US Demand for RT FARA Registration 'Sounds Like Desperation' — Daniel McAdams
The office of the Organization for Security and Co-operation in Europe (OSCE) Representative on Freedom of the Media said that they had just been notified about the registration and could not comment on the issue yet.
"[We] have just received an official letter on this issue. We cannot provide a comment for the time being," the OSCE told RT.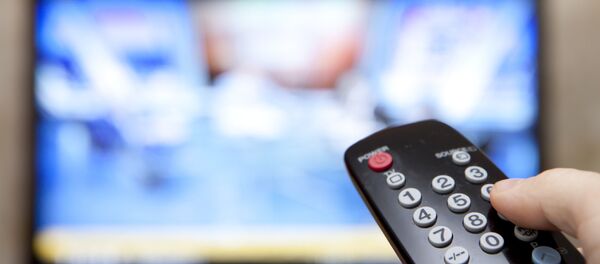 1 November 2017, 20:28 GMT
In a statement to Sputnik on Friday, an OSCE representative said that the organization was looking into the US Justice Department's demand for RT to register. Earlier that week, the Russian Embassy in the United States issued a statement asking international organizations to assess the US demand. The OSCE told Sputnik at the time that it had not received a formal request for an assessment.
The National Union of Journalists in the UK and Ireland told RT that it was inappropriate for them to comment on the situation since the issue concerned the United States.
"As this is an issue about Washington then it is not appropriate for us to comment on the details," the union said.
However, the Committee to Protect Journalists (CPJ) on Monday criticized the US Justice Department for pressuring RT into registering.
"Compelling RT to register under FARA is a bad idea. This is a shift in how the law has been applied in recent decades, so we have little information about how its reporting requirements might affect individual journalists. We're uncomfortable with governments deciding what constitutes journalism or propaganda," CPJ North America Program Coordinator Alexandra Ellerbeck said as quoted on the CPJ website.
Russia's Reaction on US Actions
The Russian Union of Journalists said in its October statement that the intent of US authorities to put Russian media on the list of foreign agents was a direct violation of the principle of freedom of speech.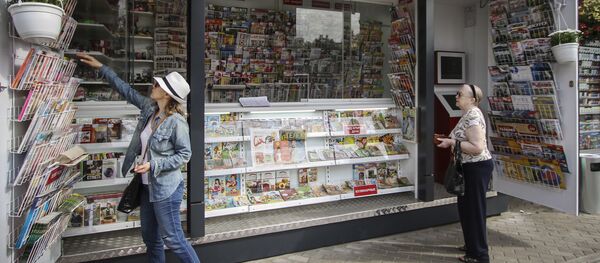 14 November 2017, 13:56 GMT
RT Editor-in-Chief Margarita Simonyan said last week that the demand to register as a foreign agent
was discriminatory
as it put RT at a disadvantage compared to other foreign media outlets operating in the United States.
Russian officials and lawmakers have repeatedly stressed the necessity of reciprocal measures in response to pressure on Russian media outlets. Earlier on Wednesday, the Russian lower house of parliament adopted amendments allowing it to classify foreign media funded from abroad as foreign agents in Russia.
READ MORE: Kremlin Says Any Violations Against Russian Journalists Abroad Will Receive Response