New Delhi (Sputnik) — The Nepalese government has scrapped the agreement for the 1200-MW Budhi Gandaki hydropower project with China's Gezhouba Group. The project, estimated to cost more than $2.5 billion was once considered by Nepal for inclusion in the BRI.
The decision came after several parliamentary committees questioned the arbitrary manner in which the project was awarded to the Chinese firm during the last days in office of former Prime Minister Pushpa Kamal Dahal "Prachanda".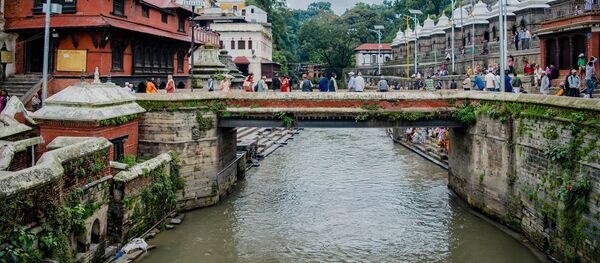 21 September 2017, 22:30 GMT
Opposition parties criticized the Prachanda government's decision to award the project to the Chinese firm in May, saying it went against Nepal's interest. There have also been serious allegations of corruption in the project with even Nepal's deputy prime minister Kamal Thapa saying the agreement was signed "recklessly and shadily."
Gezhouba Group received the project without any competitive bidding. The project was to be built on the "engineering procurement contract with financing (EPCF)" model, which was to be implemented for the first time in Nepal. Gezhouba is also facing criticism for delays and cost overruns in other hydropower projects.
Meanwhile, the Nepalese cabinet has given a six-month a six months extension to two Indian firms — GMR Energy and Sutlej Jal Vidyut Nigam — for financial closure of two 900-MW hydropower plants, which are plagued by l bottlenecks, such as compensation, land acquisition, and forest clearance. The estimated cost of the two projects is $1 billion.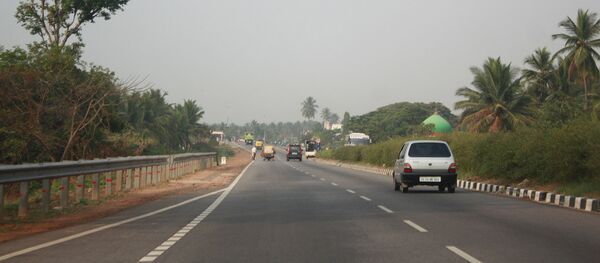 19 September 2017, 16:03 GMT
Nepal's currently installed hydropower capacity is 753 MW but demand for electricity far outstrips supply in the country, leaving it dependent on imports from India. In recent years, China has increased its investments in Nepal, raising the bar for New Delhi.
According to the statistics from China's Ministry of Commerce, at the end of 2015, Chinese cumulative foreign direct investment (FDI) in Nepal was $291.9 million. The United Nations Conference on Trade and Development reports that in 2016, total FDI in Nepal was $653 million.