The point of the initiative is nominally to train and equip Hungarian journalists to defend independent media that faces the "negative trends" of increasing pressure and intimidation from Budapest.
"The United States has publicly and privately expressed our concerns about the status of the free press in Hungary on multiple occasions," an anonymous US State Department official told Reuters. "Hungary has committed to upholding these standards."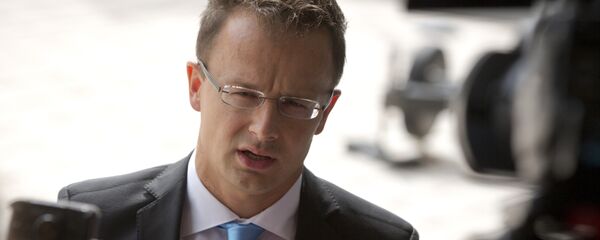 28 October 2017, 23:35 GMT
The Hungarian government sees things differently. "The Ministry of Foreign Affairs and Trade has summoned the US chargé d'affaires, asking for an explanation, and told him that we consider this a political intervention by the US Department of State ahead of the elections," said Foreign Ministry spokesman Tamas Menczer.
However, the program will not take effect until May 2018 — a month after the Hungarian elections happen.
"We don't do such things and we expect our allies to refrain from doing so, as well," added Foreign Minister Peter Szijjarto in a statement of his own, adding that it was "shocking and unusual… that a democratic country begins to financially support media from its own budgetary sources on the territory of an ally and democratic country."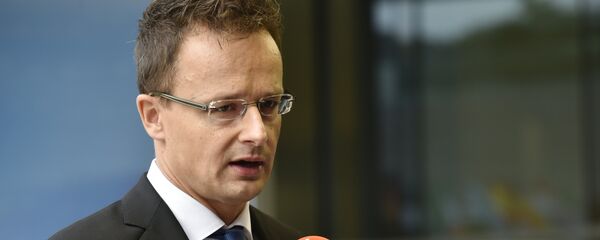 13 October 2017, 11:26 GMT
Viktor Orban, prime minister of Hungary, has been noted for his conservative, populist and nationalist policies. While Orban has received significant criticism abroad, he is quite popular in his own country, with his right-wing Fidesz Party dominating the last two parliamentary elections in 2010 and 2014.
Fidesz holds an absolute majority in the Hungarian National Assembly, controlling 114 of the 199 seats.They also hold majorities in all 19 county legislatures and 20 of the 23 urban legislatures, including the Budapest city council. They are expected to perform quite well in 2018 as well.
However, Orban and Fidesz have been criticized for suppressing press freedom by driving opposition newspapers out of business, among them long-running leftist paper Népszabadság. Although the paper had been declining for years, it was still one of the most circulated publications in the country when it suddenly closed down in 2016.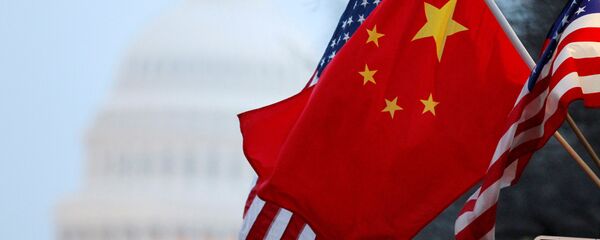 15 November 2017, 20:23 GMT
Since Orban took office in 2010, Hungary's rank in the Press Freedom Index (PFI) has dropped from 23rd most free to 71st in the world, making it one of the most restrictive countries in Europe by that metric. The Organization for Security and Cooperation in Europe, an intergovernmental organization whose stated goal is to protect peace and human rights in Europe, agrees that press freedom has declined in Hungary in recent years.
Of course, there is some irony in the United States — a country that itself has experienced a precipitous drop in press freedom, from 20th in 2010 to 43rd in 2017 according to PFI — demanding greater press freedom in its NATO ally Hungary.
On Monday, RT America was all but forced to reclassify itself as a foreign agency under US law — effectively labeling themselves a propaganda outlet in the process. The Committee to Protect Journalists, a press freedom NGO based in New York City, said that they were "uncomfortable with governments deciding what constitutes journalism or propaganda." RT has criticized the move, saying it is a politically motivated attempt to silence dissenting voices in the US.