WASHINGTON (Sputnik) — Reston Translator, a company that rebroadcasts radio programs, has been registered as a foreign agent by the US Department of Justice, according to the website that lists companies registered in the United States under the 1938 Foreign Agent Registration Act (FARA).
"I don't even know what's the justification of it," Sputnik US Editor-in-Chief Mindia Gavasheli said on Friday. "The only explanation is that this is like purely political, purely… This is a blatant violation of freedom of speech."
The Sputnik US editor-in-chief noted that he had sought legal counsel to learn why Sputnik's partner had been approached by the Justice Department.
"When we spoke with our lawyers about this situation, and told them that these guys were asked to register, our lawyers told us it does not make any sense, from the legal standpoint it does not make any sense," Gavasheli said. "Why would they be asked to register if you, guys, [Sputnik] have never been asked to register? We [lawyers] don't know and we don't understand it."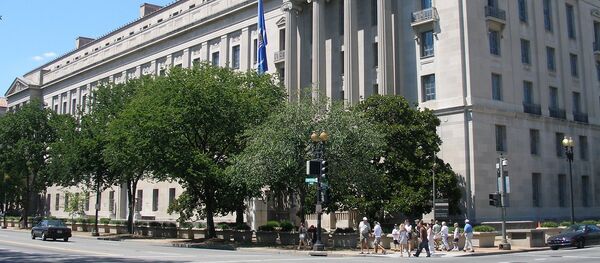 17 November 2017, 18:18 GMT
Earlier on Friday, the Daily Beast misreported that Sputnik Radio had registered as a foreign agent with the Justice Department. Sputnik, which works with numerous companies around the world, has not registered under FARA and has not received requests from US authorities to do so.
"I didn't know about this decision of our partners to register, they never informed me of it. But I understand why they are doing this. They basically have no choice," Gavasheli said. "We were quite surprised when we saw this article this morning. We are demanding a retraction from the Daily Beast and we hope that they will have decency to admit that they made a mistake."
Gavasheli explained that Sputnik was never asked to register as a foreign agent in the United States.
"No one asked us to register to begin with, and obviously, we did not register today either," he stressed. "Our partners who rebroadcast radio Sputnik's programming throughout the world, one of them is 105.5 in [Washington] DC and we are really happy to be here on this station, they were approached, apparently, by the Justice Department and asked to register. So, today they decided to go ahead and do so… Under the pressure and having no choice, they went ahead and registered, because otherwise they would face either financial or legal consequences."
Gavasheli pointed out that Reston Translator is not a radio station, but the owner of the frequency 105.5 FM in Washington, DC.
"They don't do their own programming. They don't have editorial control or any other control of what we do. They just rebroadcast radio Sputnik's programming," he explained. "My feeling is that they are trying to shut us down. And knowing that we will challenge any request to register, they went after our partners."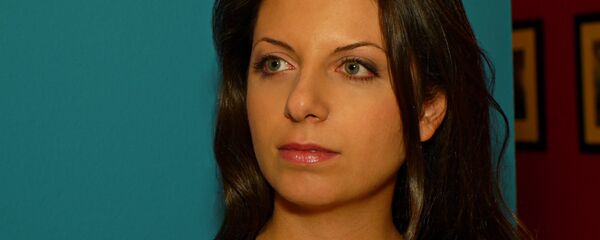 16 November 2017, 23:44 GMT
Gavasheli also noted that after the first media reports about a purported FBI investigation of Sputnik appeared, he personally reached out to the Justice Department and asked them whether the reports were true. He also left his cell phone number and sent an email, but never heard back.
"I am still waiting to hear from the Justice Department or from the FBI or from anyone about us," Gavasheli said.
Editor-in-Chief of RT and Sputnik Margarita Simonyan earlier stated that RT America has registered as a foreign agent in compliance with a demand from the Justice Department.
RT registered under FARA, an article of legislation adopted in 1938 due to concerns about German propaganda efforts in the United States before World War II.
"The whole point of forcing RT to register in the United States under FARA was to be able next time when anyone writes about RT to say that "RT that was registered [as a foreign agent] in the United States," Gavasheli stated. "The same logic is here. People are just trying to scare off any partners that we might have here in the United States, to prevent them from working with us, and that's the only explanation I see."
Numerous other foreign state-funded media agencies, including France24, the Chinese broadcaster CCTV and the German radio station Duetsche Welle are not registered under FARA.
Simonyan said RT faced a choice between registering as a foreign agent or filing a lawsuit. Simonyan also offered praise for "US freedom of speech and those who still believe in it."
Since RT was required to register as a foreign agent, Russia's Foreign Ministry has announced that Moscow is working on reciprocal measures.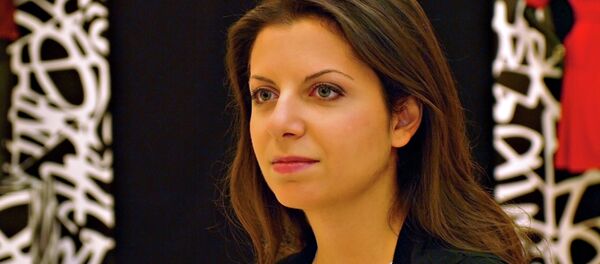 15 November 2017, 18:52 GMT
On Wednesday, Russia's State Duma adopted legislation that could compel media agencies that receive funds from abroad to register as foreign agents. Russian lawmakers said the move was a reciprocal measure in response to the US campaign to pressure Russian news agencies, including RT, to register as foreign agents.
On Thursday, the Russian Department of Justice officially confirmed that it sent notifications to a number of media agencies about their potential status as foreign agents in Russia. The letters were sent to Voice of America, Caucus.Reality, Crimea.Reality, Siberia.Reality, IdeL.Reality regional project, Present Time television channel and Radio Free Europe Radio/Radio Liberty.
Voice of America and Radio Free Europe/Radio Liberty are funded by the US government.