New Delhi (Sputnik) — Bangladesh's first nuclear power plant being built with Russian assistance could see the involvement of a third party – India. The NPP at Rooppur –the construction of which formally started Thursday – will be built by Russian nuclear agency Rosatom that has hinted its readiness to rope in the Nuclear Power Corporation of India Limited (NPCIL) for construction, installation and infrastructure assignments.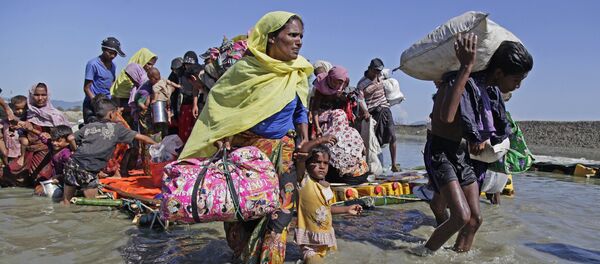 25 November 2017, 14:35 GMT
Though there is no trilateral nuclear agreement among the three countries at present, the Strategic Vision for Strengthening Cooperation in Peaceful Uses of Atomic Energy signed between India and Russia in 2014 can be the basis of the Indian participation in the project.
The strategic vision can be the basis of cooperation but it has to come through the official channels. But that is a possibility and India is a natural partner in this project for more than one reason," an official  of Rosatom's regional office in India told the media on the sidelines of a press conference in New Delhi on Thursday.
READ MORE: India's Subsonic Nuke Capable Cruise Missile Hits Bull's Eye on Fifth Trial
The official, however, said that such collaboration is still under negotiation.
"There is immense scope of cooperation in the field of construction, installation and infrastructure assignments which India is an expert in. There has to be a trilateral document for such an arrangement and we are supporting it. No document is signed yet and it is still under negotiation," the Rosatom official said on the condition of anonymity.
The Kudankulam Nuclear Power Plant in India's Tamil Nadu built by Russia, has been a success story of Indo — Russia collaboration and experts say the experience will help both the nations work together in Bangladesh or in any other country.
"It has been 40 years since we started working together and there is a sense of confidence and trust between the scientists of India and Russia which can be utilized in our future projects, the Rosatom official added.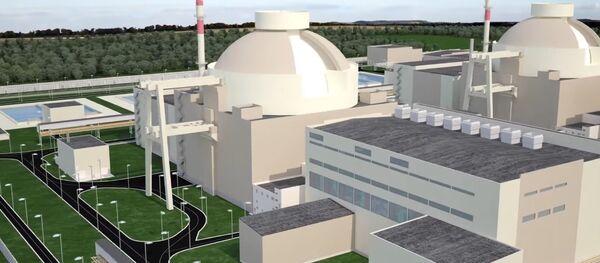 Earlier during the 61st general conference of the global nuclear watchdog International Atomic Energy Agency (IAEA) in September this year, India's Atomic Energy Commission chairman Sekhar Basu had announced India's intention of collaborating with Russia on Bangladesh's Rooppur NPP without divulging the details.
READ MORE: India Limits Use of Professional Lobbying Firm to Influence US Policymakers
This would be India's first involvement in an offshore nuclear project as the international sanctions imposed on the country following its nuclear test in 1998 had constrained its growth in the field. This collaboration, if materialized, would be a major breakthrough for a country like India which is still not a member of the Nuclear Suppliers Group (NSG), the group that controls the export of materials, equipment and technology globally.
The Rooppur power plant is set to be built on the eastern bank of the Padma River about 100 miles from the country's capital of Dhaka. It will consist of two power generation units with Russian VVER-1200 reactors, each generating 1.2 GWs.