At least six such vessels are already believed to be in the People's Liberation Army Fleet, IHS Janes reported Thursday, and that fleet could nearly double quite soon. The satellite images, taken November 24, revealed five almost complete new Yuyi-class vessels, according to the defense outlet.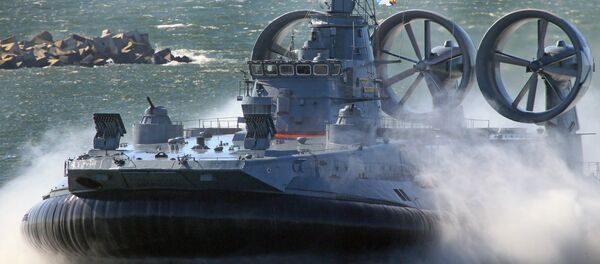 The vessels can be used for transporting heavy weapons systems, equipment, cargo and personnel at high speeds.
The vessels look similar to the US Navy's landing craft, air-cushion (LCAC) vehicles first commissioned in 1987, but are bigger.
Russia, meanwhile, is planning to revive production of high-speed attack hovercraft in 2018, Sputnik News reported in June.
The People's Liberation Army Navy (PLAN) has had a historic year. The nation built and commissioned its own aircraft carrier in April, a first, while in September, the ribbons were cut for Beijing's first overseas military base in the Horn of Africa.