The Congressional Research Service recently published a report of naval warfare capabilities that specifically focused on the electromagnetic railgun, solid-state lasers and the hypervelocity projectile. If the military can field even just one of these weapons for deployment it would be a "game changer" in defending US Navy surface vessels against anti-ship missiles, the Congressional Research Service reported November 30.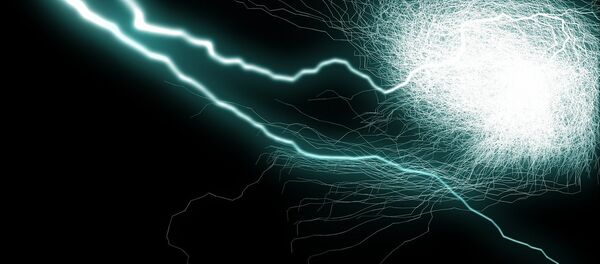 29 September 2017, 10:41 GMT
The federally funded think tank notes, however, that the programs face challenges that "will likely require years of additional development work, and ultimate success in overcoming them is not guaranteed."
A department within the Pentagon, the Strategic Capabilities Office, wants to gut the electromagnetic railgun's funding, which could starve the program of meaningful progress and relegate the program to research and development purgatory, Task and Purpose reported December 4.
"People at SCO don't want to fund the railgun because they're simply not buying it," a Capitol Hill staffer told the news outlet.
8 January 2016, 22:09 GMT
Developers tested the railgun earlier this year in what turned out to be an impressive display of the weapon military strategists estimate could fire kinetic rounds over 4,500 miles per hour.
Former defense officials told Sputnik such a round could level a small residential building from more than 100 miles away, even though the rounds contain no explosives.
The SCO is instead looking to accelerate the hypervelocity projectile program (HVP), a low-drag, guided projectile, according to the Office of Naval Research. The Pentagon feels that funneling funds to HVP facilitates "a faster transition" of next-generation weapons technology from research and development into the hands of the warfighter, a SCO spokesman told Task and Purpose.
The HVP was once designed specifically for the railgun and features a very dense shell compatible with conventional powder artillery gun systems. These features, plus the fact that it does not need to rely on sophisticated electromagnetic fields to fire rounds, give the HVP a more attractive cost profile.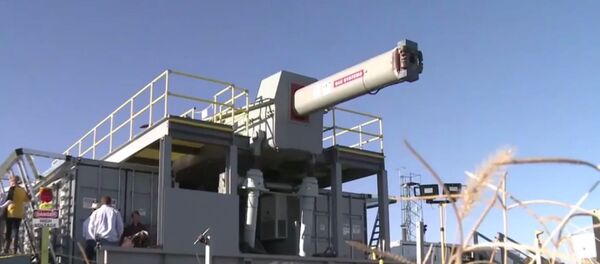 "We thought railguns were something we were really going to go after, but it turns out that powder guns firing the same hypervelocity projectiles gets you almost as much as you would get out of the electromagnetic railgun, but it's something we can do much faster," Deputy Secretary of Defense Robert Work told Congress in May.
The HVP's compatibility with US Army weapons platforms is another reason the Pentagon wants to drain the electromagnetic railgun of funding and focus on HVP, according to Task and Purpose.