With the territory of the self-proclaimed "Caliphate" constantly shrinking, a change of strategy is imminent, including a stronger emphasis on returning jihadists, the security intelligence company the Soufan Group concluded in its recent report, venturing that the activity and the influence of returning Daesh supporters will grow over time.
The Soufan group found that former jihadists are unlikely to ever lead a normal life, especially as the countries they return to can hardly provide the same level of intensity they experienced as Daesh supporters in the Middle East.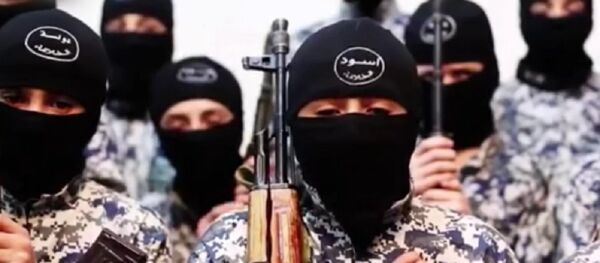 In total, around 40,000 jihadists from 110 countries are estimated to have joined the terrorist cause in Syria and Iraq. There are no exact numbers of how many have returned. According to researcher Kim Cragin of the US National Defense University, approximately 15,000 have left the Middle East, while around 7,000 are confirmed dead.
This begs the question, what has become of the estimated 18,000-20,000 warriors who have not been confirmed dead or returned to their respective home countries.
"Half of them cannot be accounted for. It's a mystery where they are," Richard Barrett former MI6 official and present-day contributor to the Soufan Group told the Norwegian Aftenposten daily.
Barrett ventured that some of them may still be in Iraq or Syria, but stressed that foreigners can hardly blend in with the local mid-Eastern population without being discovered.
The situation in Europe, from where around 5,000 jihadists had gone to fight in the Middle East, remains the subject of debate. While the Radicalization Awareness Network estimated that around 30 percent have returned, security studies professor Peter Neumann from King's College ventured the percentage of returnees constituted around 40 percent. For individual countries, such as the UK, Sweden and Denmark, the percentage has been estimated at around 50 percent.
From Norway, around 100 people went to Syria to join Daesh. Around 20 are estimated to have been killed, while some 40 have returned. Over the past year, however, not a single jihadist has returned, despite Daesh's looming defeat.
"There's been a lull in returning Norwegians for quite a while now, and the information and intelligence estimates are very uncertain. We cannot rule out that more are back, but for now we lack any signs of their return," Martin Bernsen, Senior Counselor in Police Security Service (PST), said, adding that all returnees must reckon with legal issues as they come back.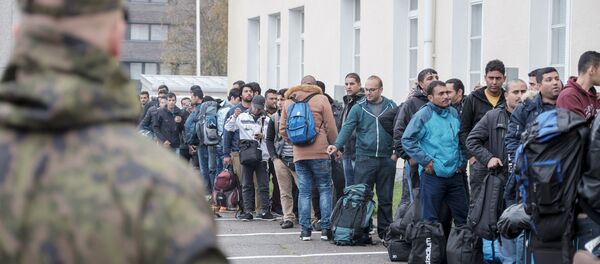 6 September 2017, 09:50 GMT
By the PST's own admission, it has a strong focus on keeping track of the returnees. "We have had a good overview so far," Bernsen added.
Interpol currently has 19,000 Daesh terrorists on its surveillance list, partly based on the group's own registry in Syria and Iraq. The EU also introduced extra measures, as all citizens with Schengen passports are now being checked with Europol's database.
One of the reasons for the number of returnees being lower than expected has been linked to Daesh's measures to prevent people from surrendering. At the same time, many are believed to have fled to countries like Libya and the Philippines to continue their struggle there.
Belgian jihadist expert Pieter Van Ostaeyen expressed fears that many of them nevertheless managed to seep back into Europe undiscovered, including as part of the migrant flow.
"We cannot rule out that they managed to sneak in under the radar," Van Ostaeyen said.