The jet's avionics systems are receiving faster processors to improve weapons delivery and bring the jet closer to realizing its potential as as a "flying computer." This update, dubbed Block 3F, integrates short-range air-to-air AIM-9X Sidewinder missiles into the jet's weapons suite, Scout Warrior reported December 12.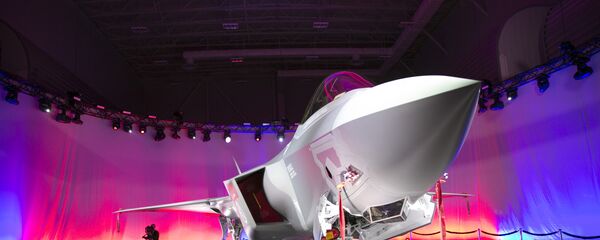 14 December 2017, 08:55 GMT
Block 3F includes a special component known as the advanced memory system (AMS). Lockheed Martin, the prime contractor for the F-35 program, awarded Harris Corporation a contract in June for the system, according to multiple published reports. Based on commercial-off-the-shelf technology, AMS "provides solid-state mass storage capability for the F-35 aircraft avionics subsystems," the defense corporation said.
The data storage capability is essential for displaying critical mission data such as the location of the hostile target, according to industry officials. "Instead of having to measure something in megabits or megabytes, we are now talking about terabytes," Brad Truesdell, director of aviation systems at Harris, told Scout Warrior in an article published December 12.
Harris avionics also provide support for the F-22 and F/A-18 airframes.
Lockheed told the Pentagon in July that the Block 3F installation would be complete by the end of the year before switching course in November, when the contractor informed the government the project would not be complete until February 2018, at the earliest, according to a Sputnik News report.