In a preliminary report released by the World Health Organization (WHO) last month, a non-psychoactive substance in marijuana, cannabidiol, which the US Drug Enforcement Administration (DEA) considers to be a Schedule I drug that has no medical use and can be abused, is, in fact, not harmful, and has been shown to be a benefit to those who are ill.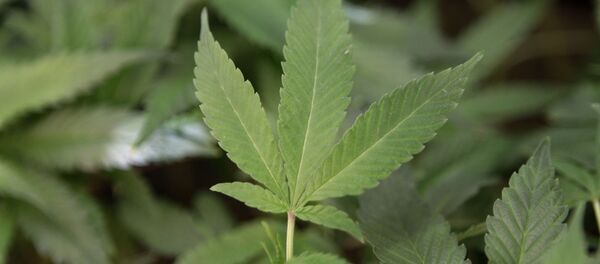 3 November 2017, 19:39 GMT
The WHO Expert Committee on Drug Dependence (ECDD) concluded that cannabidiol has a very low potential for abuse and indeed shows several medicinal benefits, particularly in treating epileptic seizures. A cannabidiol product called Epidiolex is currently in phase III trials for the treatment of epilepsy.
Unlike tetrahydrocannabinol (THC), the component in marijuana that creates the 'high,' or euphoric sensations, the use of cannabidiol alone does not provide the same effect.
In fact, cannabidiol is believed to affect the endocannabinoid system, a group of neurotransmitters that bind to nervous system receptors and affect several psychological responses, including appetite, pain, mood and tissue inflammation.
In addition, according to the ECDD, there is preliminary data that cannabidiol can treat Alzheimer's disease, Parkinson's disease, anxiety, pain, nausea, inflammatory bowel disease and rheumatoid arthritis. There is even some data that suggests that it could help addicts quit their opioid addictions.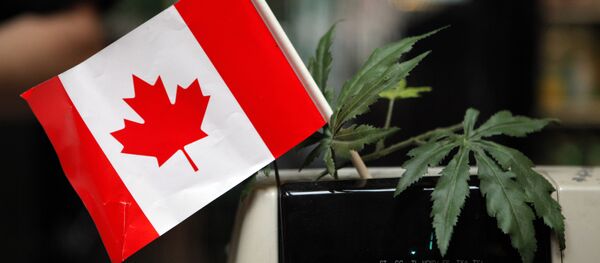 10 December 2017, 22:42 GMT
In current studies on animals and humans, according to WHO, there is no evidence that cannabidiol has any toxic or addictive properties.
The ECDD concluded that existing data "does not justify scheduling of cannabidiol."
The WHO report is preliminary and the committee plans in May 2018 to more extensively investigate the effects of cannabis and its components.
In December of last year, the DEA generated a new drug code for marijuana compounds, including pure cannabidiol, indicating that the agency, ignoring all modern evidence, would not modify its position that marijuana extracts are to be lumped alongside harmful drugs, including heroin and cocaine.