The Viennese police stopped a man wearing a red frock and St. Nicholas' full-face beard when he was driving a car and forced him to remove his costume.
The man was running late for a children show, but the police refused to let him leave, referring to the Austrian law that prohibits wearing full-face veils.
"Don't you know about the full-face ban?" a policeman asked the 35-year-old man, according to Austrian media.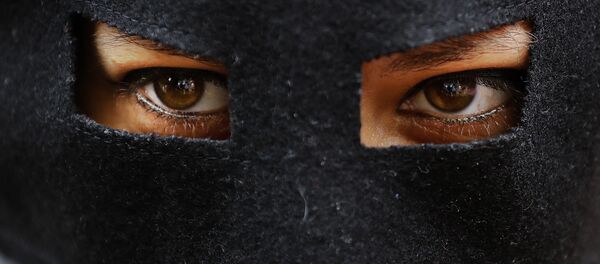 2 October 2017, 18:59 GMT
The officers had reportedly searched the man's car for about 15 minutes and only then allowed him to go.
The Austrian law banning full-face veils was adopted in October 2017 amid a heavy inflow of migrants from Muslim countries. The law was hailed as a victory by those concerned with Muslims lacking a drive to assimilate.
However, many observers believe that the ban has become just another administrative issue for the police to deal with, with its extension to medical and carnival masks calling into question its true purpose.