WASHINGTON (Sputnik) — The flow of US arms from Syrian rebels to the Daesh terror group may have prompted the United States to end weapons supplies to the Syrian Democratic Forces (SDF), former US Air Force Lt. Col. Karen Kwiatkowski told Sputnik.
"Absolutely, the US provided aid to 'moderate' and/or anti-Assad rebels was warned to be at risk of falling into the hands of our enemies," she said. "Many warned early on that several of these groups themselves were never US allies, and were simultaneously working with and fighting alongside the Islamic State [Daesh]."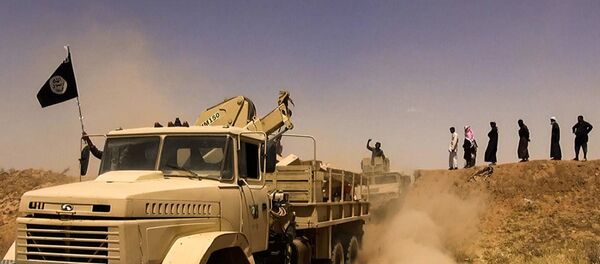 18 December 2017, 12:43 GMT
Kwiatkowski said she believed it was likely the evidence documented in a recent report regarding weapons supplied to the SDF had made its way to the Islamic State.
Conflict Armament Research (CAR), an international arms monitor, has reported that US military weapons that were covertly provided to Syrian rebel groups were in the hands of the Daesh within two months of their delivery.
CAR studied 40,000 weapons recovered from the Daesh since 2014 and found that a large amount of them were US arms given or sold to Syrian rebel groups. CAR's research and subsequent report was funded by the European Union and the German government.
"This report provides interesting numerical data that confirms the wisdom of those who warned against the US program in Syria. It is possible that knowledge in the field of the 'diverted' weapons and materials into Islamic State [Daesh] hands was a reason, and even an important reason" for ending the US flow of weapons to the Syrian rebels, Kwiatkowski observed.
The flow of such weapons to Daesh posed a clear direct threat to US troops operating in Syria and elsewhere in the region, Kwiatkowski pointed out.
"Clearly, US forces, whether traditional Department of Defense forces or the newer militarized CIA operations teams, would prefer not to be facing these kinds of weapons in their Islamic State [Daesh] confrontations," she said.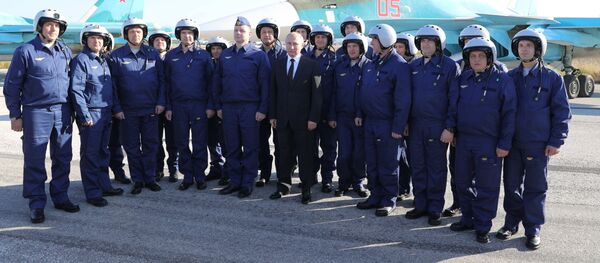 15 December 2017, 16:43 GMT
Also, the decision to cease arming the
opposition groups
in Syria related to larger issues of political pressure from Washington to figure out an exit strategy there, given the ability of Syrian President Bashar Assad to successfully remain in power assisted by Russian forces, Kwiatkowski noted.
US control of weapons supplies to the rebel groups in Syria was ineffective because it reflected serious structural flows in the administration of the US armed forces, Kwiatkowski explained.
"Even domestically, in peacetime, weapons accountability in the US Army, Navy and Air Force has had recurring hiccups, some resulting in public embarrassment and firings of senior officers," she said.
Conditions on the ground in Syria exacerbated these structural problems and made the difficulties of maintain control over where the weapons supplies went far more difficult, Kwiatkowski noted.
"This generalized government inefficiency and sloppiness layered upon a rapidly shifting, poorly understood, multilingual, overseas combat arena, with a vague set of US government objectives, and the emergence of often uncoordinated CIA military operations… all this is a recipe for disaster," she said.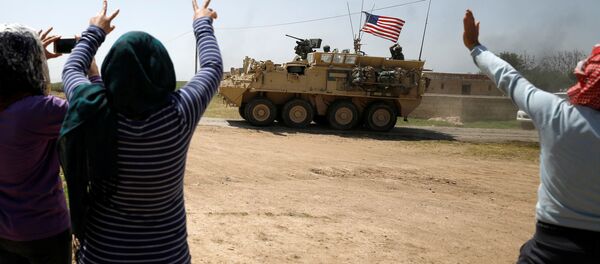 13 December 2017, 04:20 GMT
Destabilizing or seeking regime change in a foreign country using their own disaffected rebels who are themselves often fragmented, conflicted and competitive is difficult to do, Kwiatkowski commented.
"The pressures to support and maintain influence over these rebels leads to loose logistics, duplication of effort, poor accountability and to an inchoate desire by all parties to… avoid dealing seriously with mistakes, accidents and misallocations," she said.
As loyalties and interests of various US-supported rebel groups changed, it was unreasonable to expect that provided weapons would be returned to the United States or destroyed as a courtesy, Kwiatkowski concluded.