On Talks Between Kabul and Taliban
According to Kabulov, the Afghan government has announced its plans to prepare a roadmap for peace talks with the Taliban terrorist organization (banned in Russia).
"During the meeting of the International Contact Group for Afghanistan in Oslo, which took place earlier in December, Afghan Deputy Foreign Minister Hekmat Khalil Karzai announced Kabul's plans to work out a roadmap for the launch of a peace dialogue with Taliban. We'll see what kind of results it would bring," Kabulov said.
"Anyway, we are happy to know that Kabul is showing flexibility regarding the launch of negotiations. Six months ago the Afghan officials ruled out any talks with the Taliban," Kabulov added.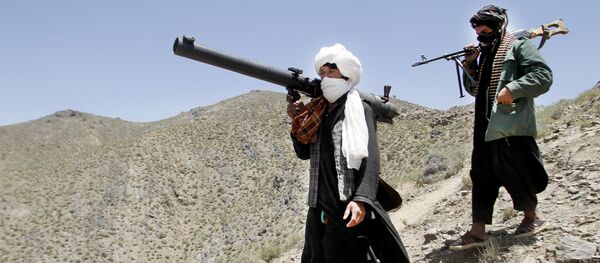 23 October 2017, 17:55 GMT
The diplomat also commented on Afghan National Security Adviser Mohammad Hanif Atmar's recent call on Russia to persuade the Taliban radical movement to sit at the negotiating table.
"Kabul's call is a positive signal, however, Russia's ability to contact and influence the group should not be overestimated. It is well known that all countries in the region, as well as some countries not beyond it, have contacts with Taliban. The interested regional and international partners should contribute to the establishment of a peace process," Kabulov stressed.
On Allegations of Russia's support for Taliban
The West is accusing Russia of providing support to the Taliban terrorist organization (banned in Russia), however, no one has provided any evidence, Russian Special Presidential Envoy for Afghanistan and the Foreign Ministry's Director of the Second Asian Department Zamir Kabulov told Sputnik on Saturday.
"To all attempts to accuse Russia of alleged support for Taliban we have responded on various levels and provided a detailed answer. No evidence has been provided, it simply does not exist," Kabulov said.
In August, US Secretary of State Rex Tillerson directly accused Russia of supplying weapons to the Taliban. However, in October, Pentagon chief James Mattis said that the United States had seen some evidence of Russia's support for Taliban, but it could not determine the nature of such support, because it was sure that this did not correspond to Russia's national interests. The Russian Foreign Ministry called such claims irresponsible and groundless, and said that Russia had not provided either military, or financial assistance to the outlawed group.
READ MORE: Why Daesh, Taliban are 'Destined to Merge in Afghanistan'
On US Approach to Settling Afghan Issue
Washington's focus on a hard approach to the settlement of Afghan issue only leads to the escalation of the conflict, Zamir Kabulov told Sputnik.
"It seems that conditions for comprehensive cooperation with the United States have not emerged yet. It is caused by differences in the approaches to the settlement in Afghanistan. Washington's focus settling the issue by force is only leading to the escalation of the conflict," he said.
READ MORE: Over 90 Taliban Militants Killed in Operation in Southern Afghanistan
The diplomat also noted that Washington's pressure on the regional countries because of their alleged insufficient counterterrorism efforts was not contributing to the improvement of the situation.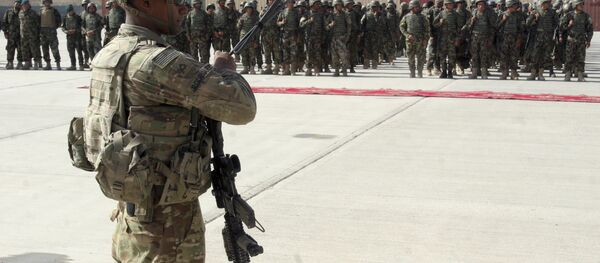 18 October 2017, 16:10 GMT
"Given the current military and political situation, when the Taliban [terrorist organization, banned in Russia] controls up to half of the territory [of Afghanistan], a question arises — has the United States put sufficient efforts into [settlement] in this country? Russia stands for equal interaction of international partners, taking into account the interests of all countries in the region without exception. Moreover, we differently assess the level of threat to Afghanistan and the region posed by Daesh," Kabulov stressed.
On Prospects of Russia's Cooperation With US
Moscow is ready for cooperation with Washington on the Afghan problem and maintains regular contacts with US Principal Deputy Assistant Secretary for South and Central Asia Alice Wells, the diplomat said.
"As [Russian] President [Vladimir] Putin noted during the latest 'Direct Line' [annual call-in session], the cooperation on Afghanistan is the area, where we could join our efforts with the United States and jointly seek stabilization in Afghanistan. I want to stress that we have not paused this cooperation, such choice was made by our US colleagues, although previously our cooperation proved to be effective," Kabulov said.
Kabulov noted that in 2017 the Russian side invited US colleagues to participate in the Moscow format of talks on Afghanistan, adding that the offer was still valid.
READ MORE: Activist: War in Afghanistan 'Not Meant to Be Won, It's Meant to Be Perpetual'
"We are in contact with Alice Wells. The latest working contact took place on the sidelines of the Ministerial Conference of the Heart of Asia-Istanbul Process [in early December]. As for the next meeting, I can only say that Alice Wells has my invitation to visit Moscow at any time convenient for her," the diplomat added.
On Issue of Unidentified Helicopters in Afghanistan
Moscow hopes to receive a comprehensive response from the UN Assistance Mission in Afghanistan (UNAMA) and NATO regarding the helicopters without identifying insignia which deliver weapons to the militants of the Daesh terrorist group to Afghanistan, Zamir Kabulov said.
"In this context, we are particularly concerned by the foreign sponsorship of the Afghan affiliate of Daesh. We have repeatedly drawn attention to the cases of the use of helicopters without identifying insignia in various regions of Afghanistan to transfer Daesh militants and deliver Western equipment provided for the terrorist group," Kabulov said.
According to the diplomat, Moscow raised this issue during a UN Security Council session and it expects to receive a clear response on the issue from the UNAMA.
"We are regularly asking our NATO partners, who are in fact controlling the airspace over Afghanistan, about this issue, but we have not heard any reasonable answer yet," Kabulov stressed.
On Daesh in Afghanistan
There are more than 10,000 Daesh fighters in Afghanistan, and their number increases due to militants coming from Syria and Iraq, Zamir Kabulov noted.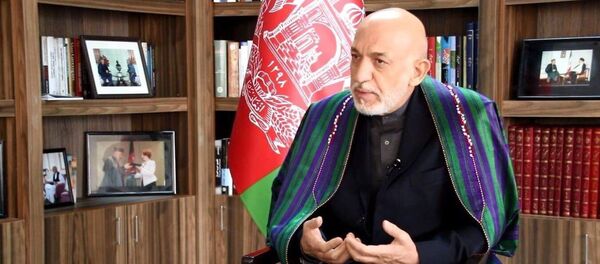 27 November 2017, 06:00 GMT
"Russia was among the first to be sounding the alarms in connection with the emergence of Daesh in Afghanistan… Daesh has significantly increased its power in the country recently. According to our estimates, the number of militants exceeds 10,000 and continues to grow, particularly due to new fighters arriving from Syria and Iraq," Kabulov said.
He pointed out that the Daesh militants were concentrated in the northern Afghanistan, on the country's border with Tajikistan and Turkmenistan.
Kabulov stressed that the situation in the provinces of Jowzjan and Sar-e Pol were of particular concern since citizens of Algeria and France were identified among terrorists there.
"Daesh has a clear aim of spreading influence beyond Afghanistan, which they consider to be their stronghold. This poses a serious security threat, especially for the Central Asian countries and the southern regions of Russia," Kabulov added.
On Fact-Finding Mission
There is no point in establishing a Russian-Afghan fact-finding mission to find evidence of providing assistance to the Taliban terrorist group (banned in Russia), instead an international mission should be created to investigate not only ties with Taliban, but other terror groups as well, the diplomat said.
In November, Afghan National Security Adviser Mohammad Atmar said that Kabul offered Moscow and partners in the Central Asia and the West to establish a fact-finding mission to investigate ties between third countries and Taliban.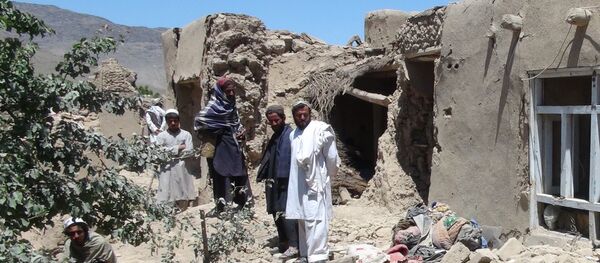 8 November 2017, 14:50 GMT
"As for establishing a Russian-Afghan commission, which was mentioned during the visit of Russian Security Council Secretary Nikolai Patrushev to Kabul in October, we do not see any sense in this. If it is about an international commission with participation of the United Nations, then such a mechanism should focus on detailed and comprehensive investigation of the facts of the third states' assisting not only Taliban, but all other terrorist groups in Afghanistan," Kabulov said.
In August, US Secretary of State Rex Tillerson, asked about Russia's alleged support for Taliban, said that to the extent Russia was supplying arms to the Taliban, it was a violation of international norms. Russian officials refuted the claims and said that Moscow had never supported the group.
Conditions in Afghanistan remain harsh as the country has long been suffering from an unstable political, social and security situation due to the simmering militant insurgency, including that of the Taliban.