MOSCOW (Sputnik) — Russia's Supreme Court is set to consider on March 20 the claim of the Telegram messenger's lawyers to revoke the orders of Russia's Federal Security Service (FSB) on message deciphering, according to the papers of the case. "The claim has been accepted. Consideration on the merits is scheduled for March 20," document reads.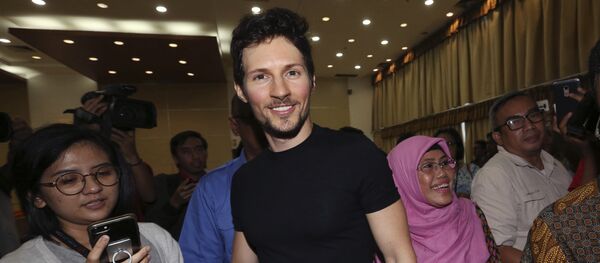 12 December 2017, 15:39 GMT
Telegram lawyers challenge FSB's decree number 432 that provides for "organizers of the dissemination of information" to grant data required for decoding to security agencies.
Earlier this month, Telegram was fined for $13,600 for its refusal to provide Russian security services with information to decode the correspondence of those accused in the case of a terrorist attack in Russian city of St. Petersburg.
Earlier, the Europol chief accused the messenger app of reluctance to cooperate on anti-terrorism fight saying that Telegram provides "some co-operation but nowhere near what we are getting from Facebook, Twitter and some of the others."