Manafort and his business partner Robert Gates was arrested in October and charged with money laundering and acting as an unregistered foreign agent during his work as a lobbyist for former Ukrainian President Viktor Yanukovych and his Party of Regions from 2010 to 2014.
Manafort has alleged that Mueller's arresting him goes beyond the scope of Mueller's special counsel investigation, which is meant to hunt down and probe alleged ties between the Trump campaign and Russian actors. Although some of Manafort's actions as campaign chair have been scrutinized under that lens, notably a June 2016 meeting he participated in along with Russian lobbyist Natalia Veselnitskaya, none of the crimes that Manafort have been accused of pertain to his work with the Trump campaign.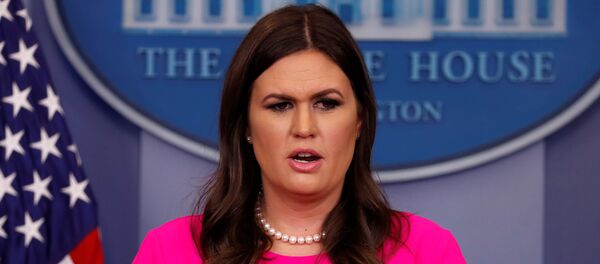 30 October 2017, 17:44 GMT
"Early in the process, Mr. Mueller's investigation diverged from its focus on alleged collusion between the Russian government and President Trump's campaign toward Mr. Manafort… the investigation of Mr. Manafort is completely unmoored from the Special Counsel's original jurisdiction," the court filing reads.
According to the brief, the special counsel's investigation must be limited to the scope of a conflict of interest in the DOJ or the executive branch: in this particular case, the firing of FBI Director James Comey by Trump in May 2017. However, Manafort has argued that Mueller's investigation has ranged far out of the scope of the conflict of interest.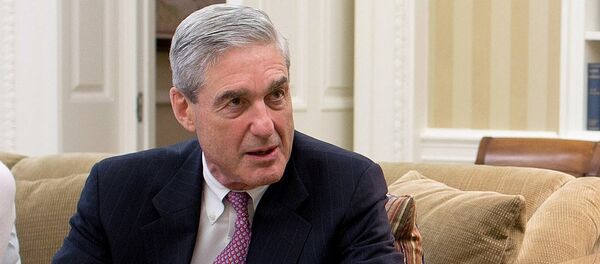 19 December 2017, 10:45 GMT
"It has instead focused on unrelated, decade-old business dealings — specifically, Ukraine political campaign consulting activities of Mr. Manafort."
Mueller, who served as FBI director from 2001 to 2013, was appointed as the DOJ's special counsel in May 2017. Along with Manafort and Gates, he has charged two former Trump campaign lieutenants — foreign policy adviser George Papadopolous and national security adviser Gen. Michael Flynn, who also briefly held that same office in the first weeks of the Trump presidency — with lying to the FBI.  None of the charges have directly pertained to collusion between the Trump campaign and Russian actors.