Sessions repealed the Cole memo, a document prohibiting federal law enforcement officials from intervening in marijuana sales in states where the practice is legal. The repeal of the memo shifts federal policy from the previous hands-off approach of the Obama administration to allowing federal prosecutors across the US to decide how to allocate their resources, potentially bringing charges for pot possession, distribution and cultivation, including in states where the drug is legal.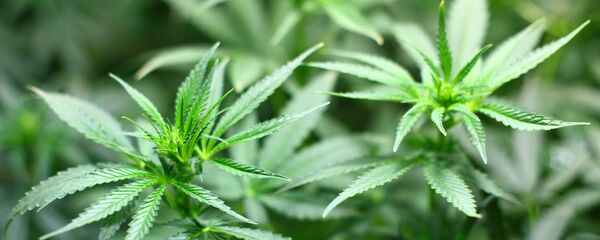 1 November 2017, 13:45 GMT
"No question; this is going to have a direct impact on small businesses in the cannabis space," said Glenn Ballman, CEO of Duber Technologies, a software company servicing the cannabis industry.
According to Ballman, this could stifle the growth of the newly-born cannabis market, particularly in terms of research and development.
"It's going to have a chilling effect on investment," he said to CNBC. "You'll see labs not reinvest in better equipment for testing. You'll see producers cut back on expansion plans. And you'll see processors that are buying equipment to make cookies, edibles and drinks start to cut back as well."
The Trump administration's policy shift could lead to an increase in legal bills for cannabis companies, particularly if law enforcement officials crack down on company employees.
"Exposing your employees to this kind of risk becomes something you think about now," said Ballman. "It's one thing to take risk as an owner. It's another to hire people who are now exposed to that risk. With risk comes cost, potentially in the form of legal fees. If Sessions pushes it back into the realm of mass incarceration […] then you have small businesses that are currently considering expansion or investing into the business that will start taking profits off the table."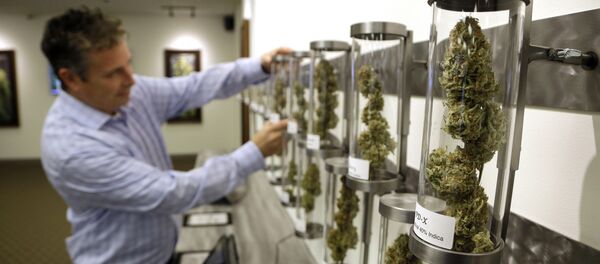 16 December 2017, 22:34 GMT
Mike Sampson, a partner at global law firm Reed Smith LLP, points out, however, that Sessions did not mandate US attorneys to interfere in the nascent industry, which could result in cases being treated differently depending on the district. Sampson also notes that if the courts simply view Sessions' memo as a symbolic act, it may not affect the rapidly growing and highly-profitable cannabis industry.
"The Cole memorandum has been something courts have relied on in determining federal public policy vis-a-vis marijuana," Sampson said. "[In one prominent case], the court said 'there's the Cole memorandum and the government is not pursuing violations, so we can't say there's a public policy against marijuana.' Will they rely on the Sessions memorandum to say 'we now have public policy against cannabis' — or have events like state legalization overtaken us? […] There's a lot of wait and see here."
Even with Sessions' move, Ballman does not expect to see pot businesses closing down to avoid legal prosecution just yet.
"I believe the culture of the industry is that it has been mischaracterized for decades," Ballman said. "The people who run shops today are very much of a generation that fought to get [cannabis] medically licensed. They also fought to get it recreationally legalized. I see them as a generation of fighters. I'd be surprised if any stores close."