MOSCOW (Sputnik) — Special task forces for combating unmanned aerial vehicles may appear in the composition of the Russian National Guard, First Deputy Director of the Federal Service of National Guard Troops Sergei Melikov said in an interview published Tuesday.
"We are considering the creation of groups within our special task forces for testing experimental models of equipment for fighting unmanned aerial systems. Servicemen of the special purpose center are studying this problem jointly with the Defense Ministry, FSB [Federal Security Service] and FSO [Federal Guard Service]," Melikov told the Izvestia newspaper.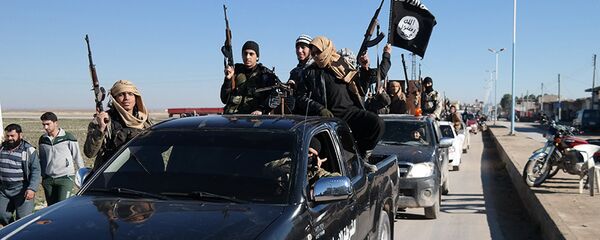 8 January 2018, 19:16 GMT
According to the publication, special equipment for combating drones may be deployed on sites of national significance, for example, at nuclear power plants.
On Monday, Russian Defense Ministry said an attempt by terrorists to attack Russian military facilities in Syria with combat drones had been disrupted overnight to January 6. Ten of the drones targeted the Hmeymim air base and three were sent toward Tartus naval base. Three of 13 drones were brought to the ground in a controlled area outside the base, three UAVs detonated from a collision with the ground, and seven UAVs were destroyed by regular Pantsir-S air defense missile systems.
The Defense Ministry said then that the attempted attack marks the first time the terrorists have used modern guidance technologies on satellite GPS, as the drones used in the attack were capable of carrying out attacks from a range of about 100 kilometers.