In a nod to the persistence of cultural taboos surrounding the natural process of menstruation, many women and girls are prevented from travel and school attendance because a river god has decreed — although the decree has not been made public — that they may not cross during their prosaic monthly biological cycle.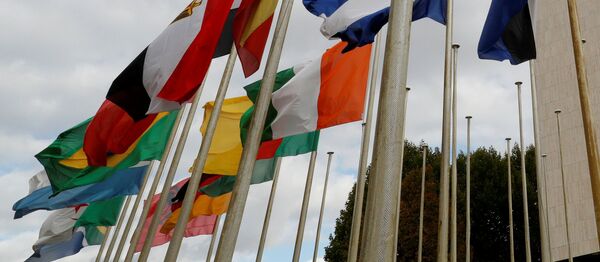 14 October 2017, 10:11 GMT
The River Ofin, a boundary between the Ashanti and Central Regions of Ghana, is reported to have a guardian god who — if certain regional officials can be believed — has decreed that women and girls cannot cross while menstruating, preventing vital travel and school attendance.
Shamima Muslim Alhassan, the menstrual hygiene ambassador for UNESCO, noted that the apparently anonymous deity travel directive is a violation of women's rights and also a violation of a child's right to education.
"It seems the gods are really powerful aren't they?" Alhassan remarked, adding, "I think that we need to ask for some form of accountability from these gods," cited by the BBC.
Kwamena Duncan, the Ghanian Central Regional Minister, indicated that he would take the matter seriously by speaking to an Ashanti regional minister to find a solution, according to The BBC.
Formed in 1946, UNESCO is the United Nation's humanitarian and assistance provider for children and mothers in developing countries. The global organization estimates that at least one in 10 female schoolchildren in the region is not able to attend school when they are menstruating. A recent World Bank report also notes that over 11 million women in Ghana lack appropriate hygiene and sanitation resources.
Human rights issues resulting from cultural myths surrounding the biological process of menstruation persist, including in the African island nation of Madagascar, where women are taught to avoid the practice of bathing during their period, and in rural areas of mountainous Nepal, where menstruating women must sleep in huts away from family.