According to reports, a slew of informants that China became aware of in 2010 were systematically killed after the former CIA agent, Jerry Chun Shing Lee, reportedly started sharing intelligence on them with Chinese officials.
Lee, who is a naturalized US citizen, was arrested Monday after flying into New York from Hong Kong, where he is believed to have been living, and was charged with unlawfully possessing national defense information the following day.  The charges are based on a 2012 search that revealed Lee was in possession of two notebooks that contained the real names of CIA operatives and covert facilities, NBC News reported.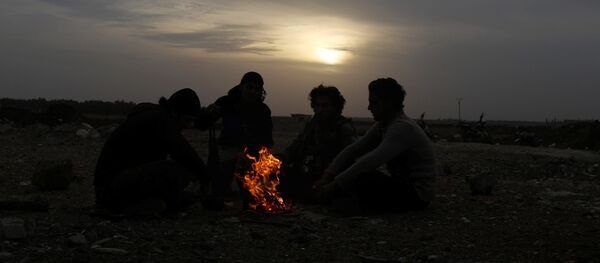 16 January 2018, 07:20 GMT
"The datebook contained handwritten information pertaining to, but not limited to, operational notes from asset meetings, operational meeting locations, operational phone numbers, true names of assets, and covert facilities," state court records cited by NBC News. "The address book contained approximately twenty-one pages. The address book contained true names and phone numbers of assets and covert CIA employees, as well as the addresses of CIA facilities."    
​Lee worked for the CIA for roughly 13 years, leaving the agency in 2007. A few years later, as CIA informants in China began to be compromised, the agency began desperately hunting for the mole in its midst or trying to figure out how the Chinese had cracked their systems, a New York Times report explains.
Officials took Lee into custody at John F. Kennedy International Airport. He was later charged in a Northern Virginia federal court.
It is unclear why the former officer decided to return to the US.