According to the statement, the attack happened at around 8:20 p.m. local time. Due to the successful interception, daily life in Jazan, located near the westernmost part of the Saudi-Yemeni border, was not disrupted in any way, the Al-Arabiya news channel reports.
"The attack has not impacted daily life in Jazan, with ground and air traffic being normal throughout the day and night," the channel reports.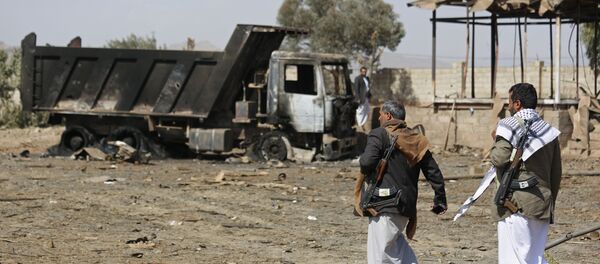 5 January 2018, 11:13 GMT
The attack comes mere days after the Saudis intercepted another missile that targeted the province of Najran, and days after UN experts claimed Iran violated the UN arms embargo imposed on Yemen by directly or indirectly supplying Yemeni militias with missiles and drones.
"Iran supplied the Houthis with missiles that have targeted Saudi Arabia," Saudi Foreign Minister Adel al-Jubeir told reporters on Tuesday.