New Delhi (Sputnik) — Russia's Gazprom and GAIL India have reworked a long-term contract facilitating the latter to import liquefied natural gas (LNG) from the former at a price much lower than was earlier negotiated. Though the exact price changes were not immediately revealed, it is speculated that this would help India save millions of dollars on import bills.
"I am excited to announce that we agreed to deliver on our original promise and begin LNG supplies in 2018. We look forward to strengthening a mutually beneficial partnership with Gail going forward," Vitaly Vasiliev, CEO of Gazprom Marketing & Trading, said.
The deal originally signed in 2012 between GAIL and Gazprom Marketing & Trading Singapore envisaged the trading of 2.5 million tonnes of LNG per year for 20 years. Gazprom has also agreed to defer the delivery of some of the quantities by three to four years.
READ MORE: With Indian Help, Construction of Mongolia's First Oil Refinery to Begin in 2018
"The two parties have agreed to an adjustment to the price and the volume of LNG supply, thus enabling GAIL to develop incremental gas markets to offtake these volumes, thereby mitigating volume risk," GAIL said in a statement following the signing of the amended deal in New Delhi.
GAIL described the development as a key milestone affirming its partnership with Gazprom in developing LNG markets under the Indo-Russia trade relationship.
"This chapter of the relationship between the two companies opens up exploration of further opportunities in portfolio optimization and LNG swap dealings for mutually beneficial outcomes," BC Tripathi, Chairman and Managing Director, GAIL (India) said.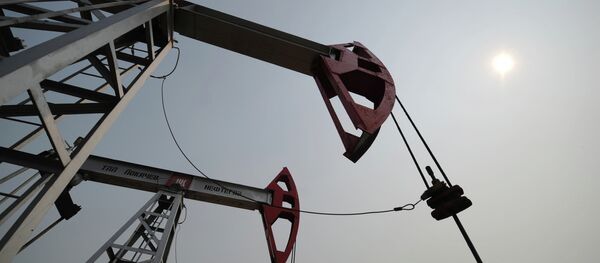 28 December 2017, 16:15 GMT
India is one of the world's biggest consumers of energy and its companies are making the most of this position for bargaining for cheaper imports.  Last year India convinced Exxon Mobil Corp of the US to lower the price of LNG from the Gorgon project in Australia. The deliveries of the contract have already started. In 2015, it successfully renegotiated a long-term import of 7.5 million tons of LNG from Qatar's RasGas.
GAIL is also renegotiating contracts with America's Cheniere Energy (Sabine Terminal) and Dominion Energy Cove Point (DCP Terminal).