Environmental minister Sebastien Lecornu said on Friday that the country's oldest nuclear power plant at Fessenheim was slated to be closed at the "end of 2018, start of 2019," Deutsche Welle reported.
"The nuclear power plant will close, I stand by this decision," Lecornu said during a visit to the Alsace region where the plant is located.
He added that one approach could be to transform the Alsace region into renewable energy hub.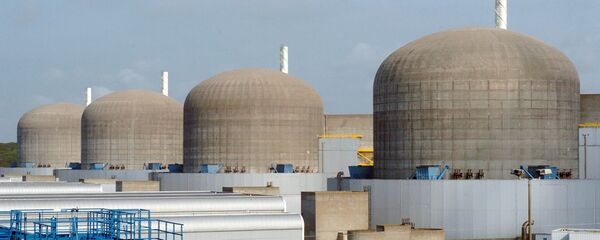 Germany, which has made a formal commitment to phase out the use of nuclear power by 2022, has demanded the closure of the
40-year-old facility at Fessenheim
, which has suffered a number of safety-related shutdowns.
The French government plans to replace the Fessenheim plant with a new high pressure reactor facility in Flamanville in northwestern France, scheduled to go online before this year is out.
The closure of the Fessenheim plant could affect an estimated 2,200 people who directly or indirectly rely on the nuclear plant for work.
Sebastien Lecornu tried to ease the locals' fears by saying that many of those who would lose their jobs at Fessenheim would be able to find employment in neighboring Germany where businesses have had problems finding skilled workers.
The minister said that this would be a "German-French answer" to the employment question.
READ MORE: Bangladesh's First Nuclear Power Plant Likely to See Russia-India Collaboration
During their meeting in Paris on Friday, French President Emmanuel Macron and German Chancellor Angela Merkel discussed the prospects of agreeing upon reforms to the euro zone and reiterated their firm commitment to strengthening the single currency bloc and the European Union as a whole.