When Sweden announced its intention to buy a US Patriot air defense system, SEK 10 billion ($1.25 billion) was budgeted for the purchase of four units with radar, wiring and fire ramps. However, a second look by the Swedish Defense Materiel Administration (FMV) discovered that the price tag may balloon to SEK 25 billion ($3.1 billion).
"The FMV chose to come up with a well-established list of what we want to buy to create freedom of purchase, partly when we see the price of individual parts and partly for the sake of future procurements without getting caught up in a new congressional decision in the US," FMV planning officer Joakim Lewin told Swedish Radio.
According to Swedish Radio, Stockholm's request, which was sent for approval to the US Congress, includes 200 PAC3 missiles and 100 simpler missiles to be able to counter Russian Iskander type ballistic missiles. According to the FMV's own estimate, this price tag for this amount of materiel equals an additional SEK 15 billion ($1.9 billion), on top of the initially planned investment.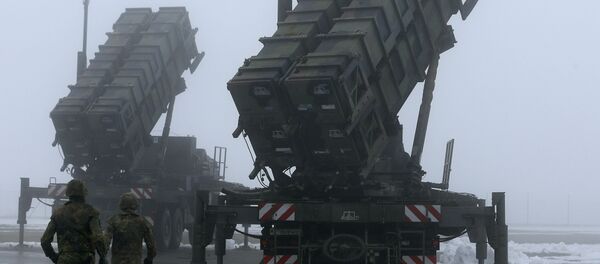 9 November 2017, 08:33 GMT
By Joakim Lewin's own admission, the Swedish Armed Forces still hope for a price tag of SEK 10 billion, but the question here is how many missiles Sweden eventually gets, as the demand for more missiles may increase exponentially.
"It cannot be entirely without missiles. This would render the entire system quite meaningless. On the other hand, though, it's most important to get started with personnel training, and it requires more materiel," Joakim Lewin said.
If Sweden were to get 150 missiles, the total price tag would become SEK 18 billion ($2.25 billion). One option to keep the price down would be to buy three Patriot units instead of four, as initially planned. However, this amount was deemed insufficient to protect the country against "Russian attacks," Swedish Radio noted.
Critics of the Patriot deal suggested a cheaper alternative in the form of the French-Italian air defense system, SampT. According to the FMV, four basic SampT units with a corresponding number of missiles would cost Sweden's state coffers approximately SEK 8.5 billion ($1.1 billion). However, the FMV argued that the Patriot would better complement the Gripen aircraft and German air defense already procured.
READ MORE: 'Russian Threat' Spurs Sweden Into Replacing Entire Air Defense System
"Due to the threat assessment made by the Armed Forces and the demands made upon us, the Patriot became a better option," Joakim Lewin explained.
After the end of the Cold War, Sweden has gradually trimmed down its air defense. In 1996, Sweden had 22 air defense battalions. At present, only two are left, both based in Halmstad. Today, Sweden still largely relies on defense systems which were built in the 1960s and have been heavily upgraded since. The decision to buy the Patriot was made after a meeting with US Defense Secretary James Mattis in the fall of 2017 and was named among the largest military procurements in Sweden's history due to related expenditure.
​The Patriot is a truck-mounted air defense system with a firing range of 70 kilometers and a peak altitude of 23 kilometers, currently in use in 13 countries.