While IAF generals have showered the F-35 with praise for its ability to avoid detection by enemy radars, the F-15 can carry larger bombs into combat, fly greater distances and is cheaper to operate.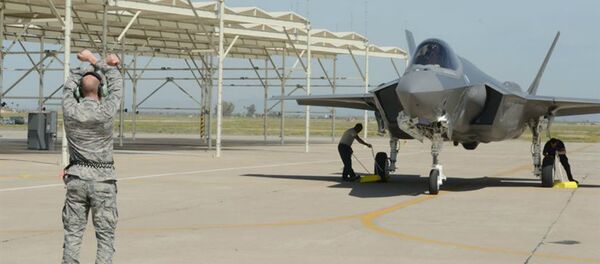 24 January 2018, 22:57 GMT
The IAF has already agreed to buy 50 F-35Is from Lockheed Martin, which is enough to fill two squadrons of planes. The upcoming recommendation that IAF Maj. Gen. Amikam Norkin must submit by May concerns whether a third squadron should comprised of F-15Is, manufactured by Boeing, or more F-35s. The F-35 deliveries are slated to be completed by 2024.
The service reportedly doesn't necessarily want to forgo a third squadron of F-35s altogether, but instead believes it may be able to make the order for more fifth-generation jets toward the end of the 2020s.
In 2016, the US and Israel signed a historic 10-year agreement under which Israel would receive $38 billion between 2019 and 2028. The memorandum of understanding allocates $3.3 billion in foreign military financing annually to Israel. Such financing uses US tax dollars to help foreign militaries buy defense materiel, often from American defense contractors such as Lockheed Martin.
The F-15 versus F-35 debate will lead to a decision that ultimately benefits Boeing, which makes F-15s, or Lockheed Martin, which produces the F-35. The estimated $3 billion fighter jet order will be purchased using funds from the US military financial aid package.