"Luftwaffe sources tell me, if Germany's Air Force Chief says 'F-35' once again, he will likely be fired. Seems political leadership is still learning towards EU-solution (either nuke-capable Typhoon upgrade or new European jet," German journalist and defense expert Christian Theils said in a January 30 tweet.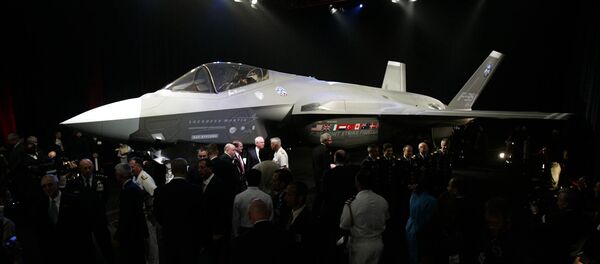 In November, Luftwaffe head Lt. Gen. Karl Muellner said the air force needed a "fifth-generation" aircraft "to meet the full spectrum of our needs," which was widely viewed as one of the strongest signals that Germany would take a ride on the frequently troubled and very expensive F-35 rollercoaster.
Muellner hinted further that the next fighter plane would need to be "low-observable and able to identify and strike targets from a distance." Of all the planes the German air force sent out requests for information for, the F-35, F-15, F/A-18 and Typhoon, the F-35 is the only aircraft that meets the general's "fifth-generation" criteria.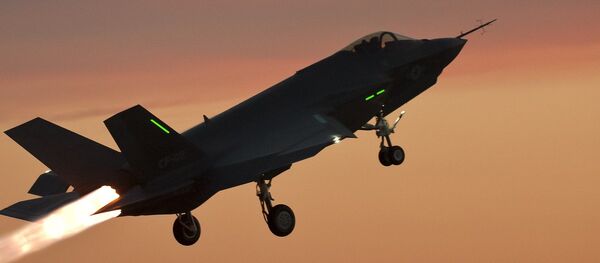 29 December 2017, 19:55 GMT
German officials later tried to distance themselves from Muellner's F-35 preference. Deputy Defense Minister Ralf Brauksiepe stated in December that Berlin saw the Eurofighter Typhoon as the "primary" option for replacing the domestically-produced Panavia Tornado, whereas the F-15, F/A-18 and F-35 were merely "secondary choices."
The procurement of F-35s could be politically toxic in the light of last years' announcement of a joint Franco-German fifth generation fighter jet developed possibly in concert with more European partners.
But fifth-generation jets are extremely expensive to design, build and manufacture and some analysts are skeptical France and Germany will be able to finance this aspiration without sacrificing their budgets for social programs.
One issue with buying Tornado fighter jets is that they lack the ability to carry nuclear weapons. Germany, Italy, the Netherlands and Turkey have a combined arsenal of roughly 200 B-61 gravity bombs as part of their NATO commitment, according to the Nuclear Threat Initiative.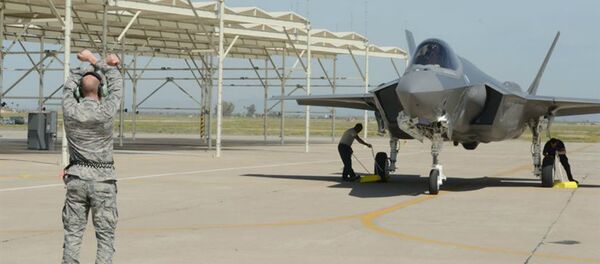 24 January 2018, 22:57 GMT
Speaking on the possibility that Germany chooses an aircraft in the future that cannot carry nukes, then-US Air Force Chief of Staff Gen. Mark Welsh told lawmakers in March 2014, "As NATO nations — if they choose not to upgrade their own nuclear aircraft capabilities, then other NATO nations that have those capabilities from an operational perspective will pick up the load."
The F-35 cannot carry nukes quite yet, but is slated to have the capability in the 2020 to 2022 time frame, USAF Brig. Gen. Scott Pleus told Military.com last year.