Earlier in the day, respective statements were made by Lloyds Banking Group and Virgin Money. On Friday, J.P. Morgan Chase, Bank of America and Citigroup announced the same restriction. At various exchange trading platforms, such as Bitfinex and Coindesk, Bitcoin fell by over 15 percent to $6,700-$6,950.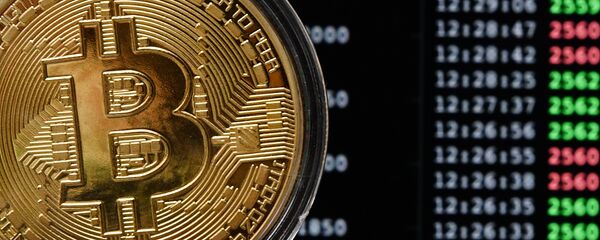 4 February 2018, 08:24 GMT
Earlier this month, US billionaire Warren Buffett chimed in  with a warning that the bitcoin boom will "come to a bad ending." Recently, Bitcoin reached its lowest level since November, amid rumours that Chinese authorities reportedly plan to prevent all residents of the country from having access to foreign ICO platforms offering digital trading services.
Bitcoin is one of the most popular cryptocurrencies, which allows users to make payments for goods and services online. It was introduced in 2009 as an independent alternative to government-backed currencies and surged more than 700%, reaching highs of $20,000 and gradually going down since then.