The Times Live newspaper reported citing high-ranked sources on Tuesday that the ANC executive committee took its decision during a 13-hour long meeting which finished around 03:00 a.m. local time (01:00 GMT).
Earlier in the day, the SABC broadcaster reported that the ANC had given Zuma 48 hours to resign.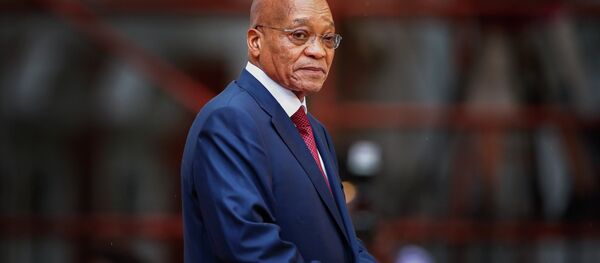 7 February 2018, 11:06 GMT
Zuma, in power since 2009, is facing a string of corruption allegations, prompting opposition to repeatedly call for resignation of the president. In December, Zuma was replaced on the position of the ANC leader by Cyril Ramaphosa.
On February 6, the parliament decided to suspend Zuma's state of the nation address amid growing calls for the country's president to leave office.
The 75-year-old Jacob Zuma has been South Africa's most controversial president since the end of white-minority rule in 1994 in the country, media reports say.
However, Zuma's presidential term officially lasts until mid-2019. Nevertheless, he has not announced yet whether he will step down voluntarily.
Local media has widely reported the ANC party's decision to recall South African president.