The agreement was signed by Sputnik Deputy Editor-in-Chief Sergei Kochetkov and Ahmad Assaf, the general supervisor of official Palestinian television and radio broadcasting (PBC) and WAFA. Mahmoud Abbas also attended the signing ceremony.
The cooperation agreement between the two agencies put on paper the drive for long-term cooperation in information exchange in both English and Arabic languages, as well as for the development of Russian-Palestinian media initiatives and organization of joint events.
"These agreements have been prepared for some time and come within the framework of the plan to develop the official media, to strengthen relations with friendly and sister countries around the world, and to bring the voice of Palestine to the world and draw the world's attention to Palestine," Assaf told Sputnik.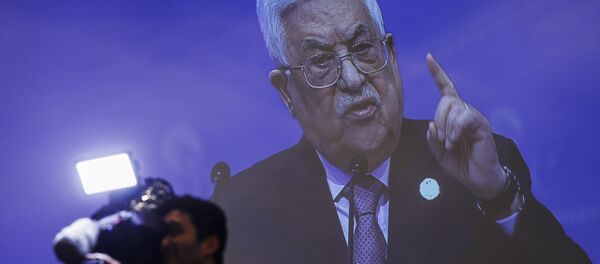 12 February 2018, 18:43 GMT
Sputnik
is a news agency and radio network with multimedia news hubs in dozens of countries. Sputnik broadcasts in over 30 languages through its websites, as well as on analogue and digital radio, mobile applications, and social media. Sputnik newswires, which are available by subscription, are updated 24/7 in English, Arabic, Spanish and Chinese.
WAFA (wafa.ps) is the official news agency of the Palestinian National Authority founded in 1972. The media outlet is headquartered in the city of Ramallah. The agency provides its customers with information content in three languages, namely Arabic, English and French. WAFA is a permanent member of the Federation of Arab News Agencies (FANA), International Islamic News Agency (IINA) and of the Alliance of Mediterranean News Agencies (AMAN).
RT, Palestinian Broadcasting Corporation Sign Memorandum on Cooperation
Meanwhile, Margarita Simonyan, the editor-in-chief of the Sputnik news agency and the RT broadcaster, and Ahmad Assaf also signed a memorandum on cooperation between RT and PBC, the RT press service said. The memorandum was also signed on Tuesday in the presence of Palestinian leader Mahmoud Abbas.
"It is a great honor and pleasure for us to sign this agreement and have such close relations with Palestine. We know that our broadcaster is being watched there, we are trying to make it more honest, topical, trustful and fair … We are glad to inform that the agreement was signed now and we will be able to cooperate with the Palestinian television even closer," Simonyan said, as quoted by the RT press service.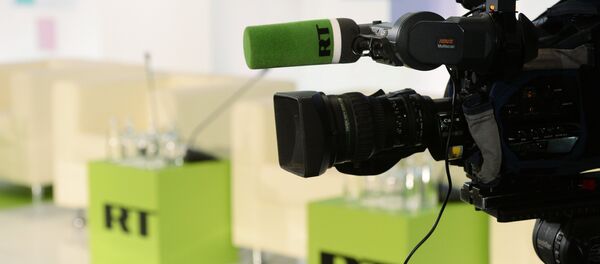 29 February 2016, 15:58 GMT
The memorandum envisages exchange of contents, joint projects, participation in events of two countries, exchange of experience and cooperation in other areas, the
RT
press service said.
"RT is a large world's information network. The Palestinian official information bodies also reached significant successes. We are seeking expansion and cooperation with all large information networks across the world," Assaf said.
RT is a Russian-based broadcaster that operates a number of cable and satellite television channels in a number of languages and is directed at a foreign audience. The channels provide 24-hour news coverage, as well as airing documentaries, talk shows and debate. The RT Arabic channel is permanently available in 10 Arabic states.