Baltimore police officers Daniel Hersl and Marcus Taylor, found guilty on Monday of racketeering and robbery, were part of an eight-man "rouge" task force that conducted illegal searches and claimed unearned overtime, among other crimes, NBC News reported.
The other six police officers had already pleaded guilty, and two testified against Hersl and Taylor, the report said.
Some of the crimes were captured in secretly-recorded conversations, portions of which were been played at the trial, according to the media reports.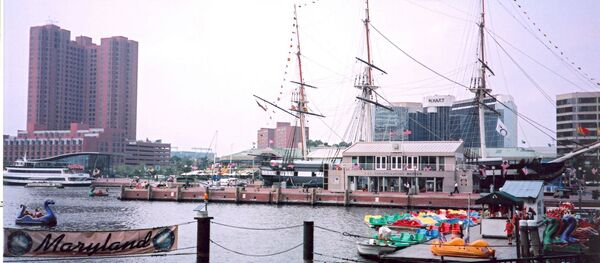 25 November 2017, 01:06 GMT
The 14-month investigation reportedly began in the wake of protests and rioting after the death of Freddie Gray from an injury in a jail and ended in August 2016, The Washington Post Reported.
Former Officers pleaded guilty of stealing hundreds of thousands of dollars in cash, drugs and luxury acessories while pretending to be seizing the goods for legitimate reasons. They also convicted in searching or entering private property without warrants. According to media reports, former law enforcement officers have managed to double their salaries as well by lying to claim extra overtime when they were not on a duty or on a vacation.