"China's impressive military buildup could soon challenge the United States across almost every domain," commander Admiral Harris said in testimony before the House of Representatives Armed Services Committee.
Key advancements include "fielding significant improvements in missile systems, developing fifth generation fighter aircraft capabilities, and growing the size and capability of the Chinese navy," Harris said.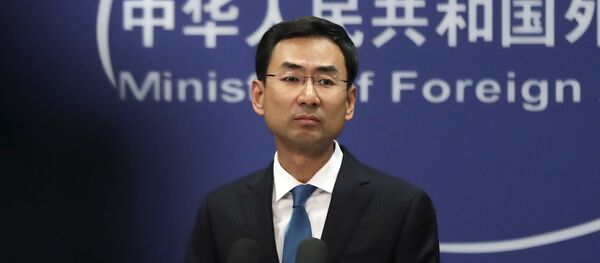 14 February 2018, 12:50 GMT
It was Harris who described it as China's "great wall of sand". The Chinese regime was "provocative and expansionist", he told the US Congress.
China is also investing in the next wave of military technologies, including hypersonic missiles, advanced space, and cyber capabilities, and artificial intelligence, according to Harris.
"In addition, China's built up reclaimed islands in the South China Sea in the past year, with aircraft hangers, military barracks and extended runways to the point where China has seven operational bases in the busy international shipping waterway", Harris said.
If the US military does not keep pace, PACOM will struggle to compete with the People's Liberation Army as China seeks to supplant the United States as a security partner of choice for countries throughout the Indo-Pacific region, he noted.
READ MORE: US Imposes Duties on Chinese Cast Iron Pipes to Shield American Producers
The head of the US Pacific Command is a four-star admiral, the highest rank possible in the American Navy in peacetime. If he's confirmed by the US Senate, he would become the first four-star to take up residence in Australia since General Douglas MacArthur.