"China's built up reclaimed islands in the South China Sea in the past year, with aircraft hangers, military barracks and extended runways to the point where China has seven operational bases in the busy international shipping waterway," US Navy Admiral Harry Harris said.
The facilities include jet hangars, barracks, radar houses, weapon emplacements and 10,000-foot runways, Harris added.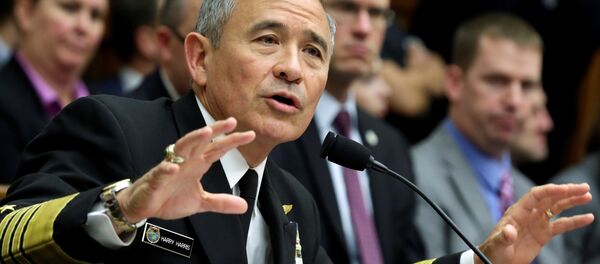 14 February 2018, 19:09 GMT
The admiral, who has been tapped by the White House to become the next US ambassador to Australia, explained that China's military is quickly catching up to the US "across almost every domain."
China is "attempting to assert de facto sovereignty over disputed maritime features by further militarizing its man-made bases," he said.
Trillions of dollars' worth of trade goods pass through the South China Sea annually. Islets and certain regions of the waterway are heavily disputed by several countries, including China, Brunei, Vietnam, Taiwan, Malaysia and the Philippines.
China's approach to militarizing islands on the South China Sea has been "coordinated, methodical and strategic," Harris noted, adding that Beijing is "using their military and economic power to erode the free and open international order."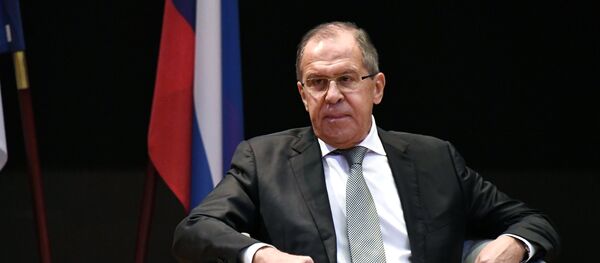 11 February 2018, 15:33 GMT
Russian Foreign Minister Sergei Lavrov has warned that the US' own increasing military presence in the region may lead to clashes. "The build-up of the US military aircraft and naval presence in this region can clearly, if not intentionally, provoke [a] military dimension of these territorial disputes," Lavrov said February 11.
"I think that these are very risky games. The United States is already looking not only at North Korea, although it justifies its military presence by the North Korean issue, but also at the South China Sea, where China is holding negotiations with the Association of Southeast Asian Nations (ASEAN) countries on the settlement of disputed territorial issues."