A statement from the Pakistani military Thursday states the troops "will not be employed outside" Saudi Arabia. In 2015, the Pakistani Parliament voted almost unanimously against joining Riyadh's proxy fight in Yemen, which came as a shock to the Saudis, according to Bruce Riedel, a CIA veteran and senior fellow at the Brookings Institution.
Islamabad maintains a presence of 750 to 800 service members in Saudi Arabia, though they are not combat troops, Reuters reported.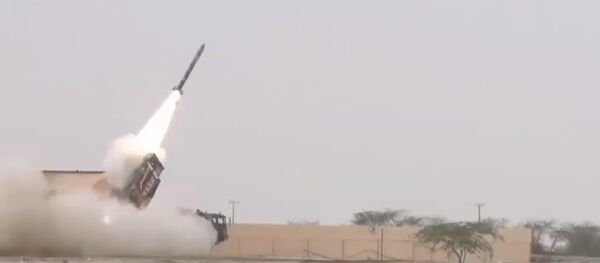 14 February 2018, 19:00 GMT
Retired Pakistani chief of army staff General Raheel Sharif is the head of the Islamic Military Counter Terrorism Coalition, an alliance of 41 Muslim nations. It is not clear whether the troops deployed to Saudi Arabia will be involved with the coalition.
"Some Saudi commentators have argued that Pakistan was best prepared to provide a commander for the group because it is the only Muslim country with nuclear weapons. In fact, Pakistan has the fastest growing nuclear arsenal in the world," Riedel noted in 2017.