"This is not simply an armed variant of a civilian crop-duster of a modified training aircraft," Ivor Ichikowitz, chairman of South-Africa based Paramount Group International, which produces the aircraft, told Flight Global on Wednesday ahead of the Air Force Association's Air Warfare Symposium in Orlando, Florida. "Every inch of this aircraft is designed for purpose — specifically for the kind of asymmetrical warfare that sophisticated military forces are now being asked to conduct," he explained.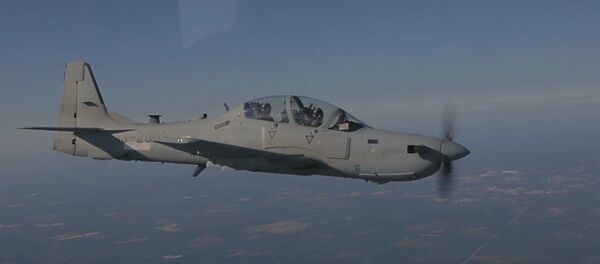 The twin-seater aircraft is tailored for slow-speed surveillance and strike missions. Paramount Group is working with Virginia-based company Fulcrum Concepts to offer a US-made Bronco II for the Pentagon.
According to Ichikowitz, negotiations are ongoing with "highly respected and experienced" manufacturers in the US to produce the aircraft. Boeing has a standing partnership with Paramount, but the Chicago-based aerospace and defense manufacturer is not mentioned in Paramount's news release.
The US Air Force has a yet-to-be awarded contract for new light attack aircraft. The Sierra Nevada-Embraer A-29 Super Tucano, Textron AT-6 Wolverine and Scorpion were invited to a flight demonstrator in Holloman Air Force Base, New Mexico. This month, the Air Force announced that only the Wolverine and Super Tucano were invited back for another round of evaluations at Davis-Monthan Air Force Base in Arizona this summer.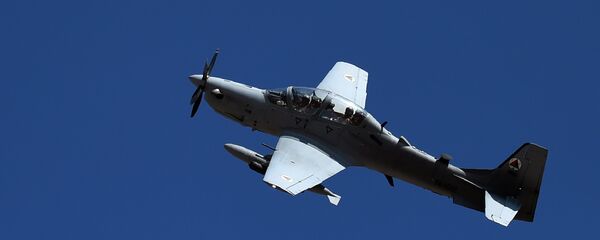 27 October 2017, 21:02 GMT
It's not clear whether the Bronco II will be able to take part in the light attack contract competition. If the Bronco II cannot compete at the current light attack aircraft capability requirement, the next contract may not come around for years. Heather Wilson, secretary of the Air Force, said on February 16 that the service would spend $2.4 billion on light attack aircraft over the next five years, but none of the spending would occur until after 2020.
The War Zone, a vertical at The Drive, notes that while Wilson said the service plans to buy light attack aircraft "very rapidly" once the next contract goes out, this summer's evaluation period of the A-29 and AT-6 will be the sixth such testing round since 2007 for the current contract.