"This has not prospered because to mediate, two parties are needed. Ecuador is willing but the other party is not," Maria Fernanda Espinosa said, as quoted by The Telegraph newspaper.
Last week, a UK court refused to scrap the UK warrant for Assange's arrest over his breach of bail terms, although Sweden, which launched the original investigation against the activist, dropped the case against him in May last year.
READ MORE: 'Politically Motivated Prosecution' — WikiLeaks Ex-Spokesman on Assange Warrant
In January, media reported that Assange was granted Ecuadorian citizenship. However, he still may be taken in by the UK police if he ventures outside of the Ecuadorian Embassy.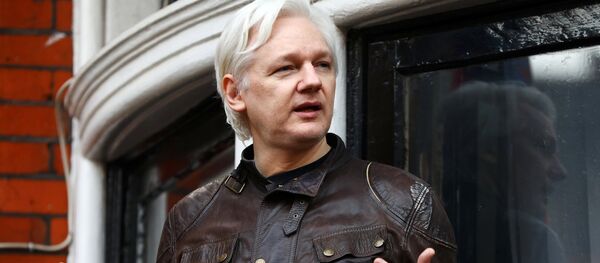 14 February 2018, 00:51 GMT
The WikiLeaks founder was sheltered in the Embassy in 2012 as he feared that extradition to Sweden in connection to a preliminary probe into sexual offense claims against him would lead to his further extradition to the United States.
The US Justice Department has begun an investigation into WikiLeaks and Assange, but no charges have been filed against him in the United States so far.
READ MORE: Mountain out of Molehill: Assange Sees No Tangible Russian Meddling in US Vote
WikiLeaks has released a number of sensitive documents over the years, including US diplomatic cables and military logs from US involvement in Afghanistan and Iraq.