"Indeed, on February 25 this year, a Russian citizen was detained at the Ezeiza international airport, trying to take out about 4 kilograms of cocaine in his baggage. This information was routinely reported to the embassy by the police of the airport…. We believe that this detainment has no connection with the 'cocaine case.' Apparently, it is an ordinary drug carrier," the embassy said in a statement.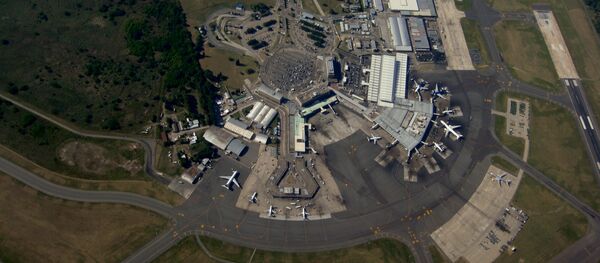 28 February 2018, 04:53 GMT
Earlier, Argentine Security Minister Patricia Bullrich said that a Russian citizen had been detained at the Buenos Aires international airport Ezeiza with about 4 kilograms of cocaine in a baggage with a double bottom. Last week, Bullrich said that the security forces of Russia and Argentina had thwarted the shipment of 389 kilograms (857 pounds) of
cocaine
to Moscow, detaining several people. Media reports suggested that the drugs were set to be illegally transported via diplomatic mail.
The official notification of the detention has not yet been received, the diplomatic mission added.
The detainee did not apply for assistance, however, the consular staff of the embassy will hold a meeting with him in the near future to provide the necessary consular support, the statement said.