While addressing the parliament earlier in the day, Russian President Vladimir Putin described in detail several landmark weapons developed in Russia, pointing to their sophistication, but, at the same time, arguing that Russia's superb defense industry was a guarantee of global peace and stability.
Such weaponry as hypersonic Avangard missile, which is capable of cruising at a Mach number of 20, calls into question the relevance of the US missile defense network, the editor-in-chief of Arsenal Otechestva (Arsenal of the Fatherland) journal, Alexei Leonkov, said.
"I believe it was a response to the missile defense systems that have been deployed by the United States in Europe. US anti-missiles, including Aegis, may fly at a Mach number of 5 as maximum. In order to intercept a missile flying … at a Mach number of 10, one needs an anti-missile with the speed of a Mach number of 15. The United States lacks such a missile, in this case, [the country] is simply powerless," Leonkov pointed out.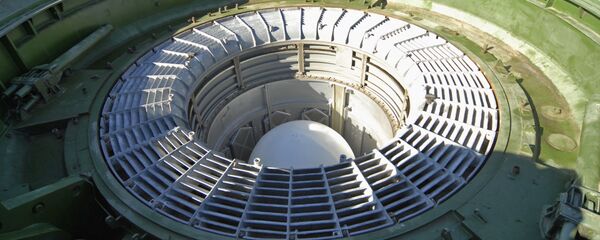 The expert also stressed that a Mach number of 20 was equivalent to the first space speed, or 6 km per second, adding that the missile was capable of maneuvering with a high degree of precision, which made it an unparalleled type of weaponry and an unattainable target for any US missile defense system.
The need to develop advanced weaponry, tasked with neutralizing the development of US global missile defense following the US withdrawal from the ABM Treaty, gains a new relevance against the backdrop of modernization of the US nuclear potential, as envisaged in the new Nuclear Posture Review, Alexey Podberezkin, a Russian professor with the Moscow State Institute of International Relations, said.
"[The new weaponry] does not violate the treaties signed with the United States or any other side … The Nuclear Posture Review, adopted in February, envisages the modernization of the US potential, aimed … at exerting coercive pressure on Russia," Podberezkin added.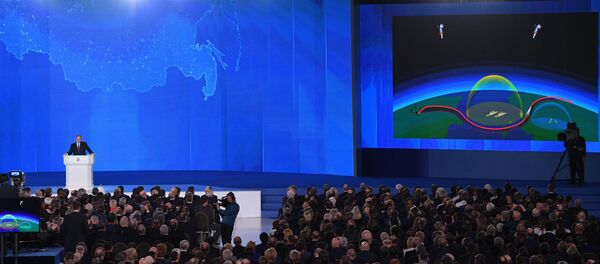 Another military expert, Igor Korotchenko, editor in chief of National Defense Magazine, characterized advanced Russian weaponry as a response to an arms race initiated by the United States.
While referring to a new heavy intercontinental missile Sarmat with a short active flight phase, which complicates its interception by anti-missile equipment, Korotchenko stressed that such weaponry was needed to prevent the United States from making an irreversible breakthrough in terms of military and technical potential through the deployment of its global missile defense.