Muslim women who attended the 2018 Sisters' Enlightenment Program, organized by the Sisters' Circle of the Muslim Students' Society of Nigeria, have denounced sex dolls as an "unnecessary invention" and insisted that women play more important roles in the family and society than mere 'sex objects', according to Guardian Nigeria.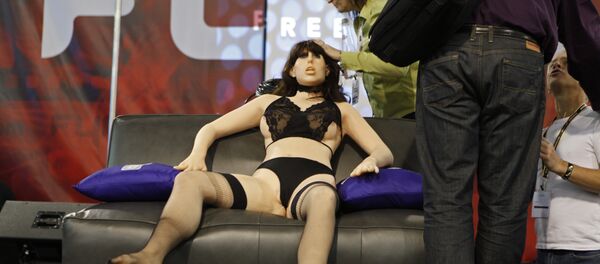 Baseerah Majekodunmi, who presided over the event, commented on the issue and insisted that women nowadays are increasingly regarded as mere objects. 
"The 21st century woman has been subjected to a whole lot of ridicule in the society and it has gone a long way to affect her social standing. She is seen as a sex object, good for marketing products and also to satisfy the lustful desires of men," she lamented.
At the same time, Zambian authorities adopted a much harsher stance on the sex doll matter as Police Inspector General Kakoma Kanganja warned that any person found in possession of such objects would be punished in accordance with the country's laws, Times of Zambia reports.
"I am warning members of the public to be wary of the Laws of Zambia to avoid coming into conflict (with them).  As police, we deal with such as per law established," he said.
READ MORE: Tag Team: Adult Site CamSoda Partners With RealDolls For 'Real-Time Sex'
According to the inspector general, owning a sex doll in Zambia is considered an offence under Section 177 Chapter 87, punishable by a hefty fine or a five-year prison sentence.