As Storm Emma ravaged the UK, wreaking havoc on infrastructure, over 23,000 homes were left without power due to strong winds and falling trees.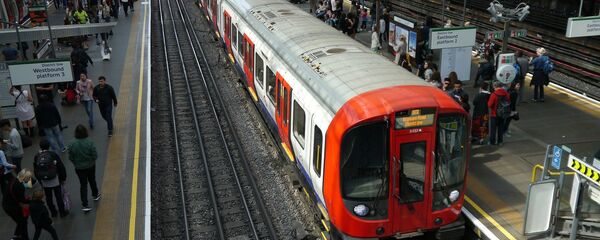 On Saturday afternoon, a passer-by saw a large tree branch hanging from a power line and attempted to remove the object himself. After touching the tree branch, however, he felt a "tingle," and quickly called Electricity North West, the local power company, much to the shock of the latter. As soon as the company heard about the incident, they shut down the line immediately.
According to Electricity North West, the overhead line runs at an 11,000-volt power rating.
Chris Fox, incident manager for the company, said: "This has to be the luckiest man alive. Electricity can travel through things like branches and can kill instantly. It can also jump, so how he avoided death is simply incredible."
​Under normal circumstances, he should have been stricken by a bolt of electricity that would have turned him into a finely roasted corpse. According to the company, the chances of surviving such an event are next to zero.
"He owes his life to a freak combination of circumstances which we still can't quite fathom, including his gloves, his strong walking boots and the fact the branch must have been completely dry. Even so, we can't believe he escaped unharmed. As soon as he contacted us we cut power to the line, and our specially-trained engineers and linesmen have attended site to remove the branch," Fox said.
Following the incident, the company issued a safety warning, telling people to stay away from damaged power lines or objects hanging from power lines, and never to try to fix a power line themselves.
"It is essential for anyone who sees lines down or debris touching lines to stay away and call the emergency power safety number 105 as soon as possible. This will put them straight through to their local network operator who can deal with the situation safely," Fox said.
Following Storm Emma, Northwest Electricity North West is said to have restored power to most all of the households affected, but there are still some 300 that remain without power. The company must also inspect every kilometer of power lines to find downed tree limbs and move them safely.
The power company also noted that it is never safe to approach a fallen power cable, as one can easily experience a deadly electric shock through the ground. It is also forbidden to try to touch a person stricken with electricity, as the victim is highly conductive. In any situation, calling emergency service is always your best option.