New Delhi (Sputnik): After repeatedly failing to back down in a standoff with China atop the disputed Doklam plateau (a tri-junction of India, China, and Bhutan) for almost seven months, the Indian defense ministry has acknowledged that China has been building massive infrastructure near the face-off site post-disengagement, in August last year. Nirmala Sitharaman, India's Minister of Defense, informed parliament that the strengths of both sides have been reduced after a truce, but incessant infrastructure build-up is in progress in the region held by China's People's Liberation Army (PLA).
READ MORE: India Lagging Behind China in Strategic Infrastructure Along Border — Report
"After disengagement from the 2017 standoff, the troops of both sides have redeployed themselves away from their respective positions at the face-off site. The strengths of both sides have been reduced. In order to maintain these troops during the winter, the People Liberation Army (PLA) has undertaken the construction of some infrastructure, including sentry posts, trenches, and Helipads," Nirmala Sitharaman replied to query in Parliament Monday.
Last week, Subhash Bhamre, India's Minister of State for Defense had said during the Army's annual conference that the situation along India's border with China was "sensitive" and had the potential to escalate.
On whether India has taken up the matter with China, Sitharaman replied that issues related to the border are regularly taken up with the Chinese through diplomatic channels and at border personnel meetings, flag meetings and meetings of the working mechanism for consultation and coordination on India-China border affairs.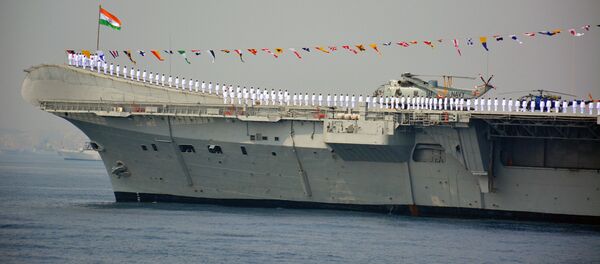 The revelation comes against the backdrop of New Delhi's effort to normalize the situation on the Chinese border ahead of Prime Minister Narendra Modi's scheduled visit to Qingdao for the Shanghai Cooperation Organization (SCO) summit on June 9 later this year. Earlier this month, the  English daily The Indian Express had reported that the country's topmost bureaucrat PK Sinha had sent a directive to all the government officials and state governments to avoid the events being staged by the Tibetan government in exile to celebrate the Dalai Lama's life in India. However, India's Ministry of External Affairs on Friday denied having imposed any restrictions on the Dalai Lama's activities.
 "There is no change in that position. His holiness is accorded all freedom to carry out his religious activities in India," Raveesh Kumar, spokesperson for India's Ministry of External Affairs said in a statement.
Indian and Chinese troops were involved in a bitter standoff which lasted for 73 days last summer at Doklam after Indian troops, on the behest of Bhutan, stopped the Chinese Peoples' Liberation Army from constructing a road in the area that is claimed by both China and Bhutan as their own.