On Monday, Wiltshire Police said that a man and a woman were found unconscious on a bench at a shopping center, adding that both people were "in a critical condition in intensive care." The BBC media outlet reported citing own sources that the man was Sergei Skripal, a former officer of Russia's Main Intelligence Directorate (GRU), accused of espionage on behalf of London, who was granted an asylum in the United Kingdom after a US-Russia spy exchange. At the same time, a police spokeswoman told Sputnik that they did not disclose the names of the two people.
According to the spokesman, Zizzi restaurant, located in the city center, has been closed "as a precaution".
The preliminary data indicates that there is no risk for the public health, the spokesman noted.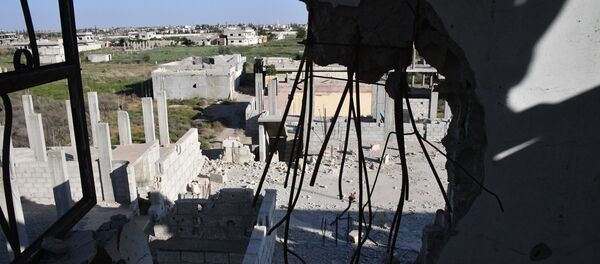 26 February 2018, 03:47 GMT
At the same time, the spokesman of the Salisbury District Hospital, where the allegedly poised people are treated, told Sputnik that he refuses to confirm the identity of the patient, who is reported to be Sergei Skripal.
In 2006, a court in Russia ruled to jail Skripal for 13 years. The ruling was made taking into account the fact that the former Russian officer was recruited by UK intelligence service in the mid-1990s and had provided the Secret Intelligence Service (MI6) with classified information.
Skripal came to the United Kingdom in 2010 after he was pardoned by then-Russian President Dmitry Medvedev and released as part of a spy swap between Russia and the United States, when Moscow received 10 Russian agents detained in the United States in exchange for four people, including Skripal, requested by Washington.