There were no civilians onboard the An-26 transport plane that crashed in Syria at 3 p.m. local time Tuesday, hitting the ground 500 meters short of the runway, the Russian Defense Ministry said in a statement. A total of 27 officers, including one major general, as well as warrant officers and contract servicemen, died in the accident.
READ MORE: Russian An-26 Plane Crashes in Syria, All 39 Onboard Killed — Military
The ministry reports that preliminary information suggests a technical malfunction could have caused the crash and that there is no indication the aircraft was shot down. The ministry added that Russia's Investigative Committee has launched a criminal investigation into any violations of flight or preflight regulations after the crash. 
Investigation Underway  
The Chief Military Prosecutor's Office has begun a probe into the crash, the regulatory agency's press service said, adding that, if deemed necessary, harsh response measures will be applied.
Meanwhile, Deputy Chairman of the State Duma Defense Committee Yury Shvytkin said that his committee is not looking into the incident and that lawmakers in this case shouldn't replace the Ministry of Defense.
"It would be unseemly for the committee to address the issue," Shvytkin told RIA Novosti, urging people to refrain from jumping to conclusions until the tragedy is properly investigated.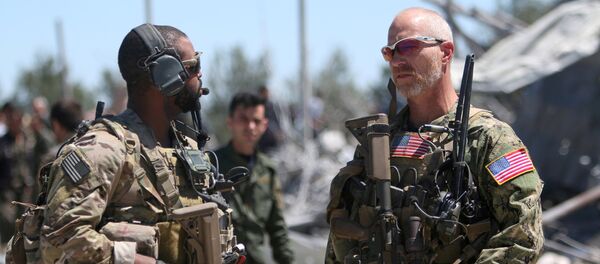 28 February 2018, 17:51 GMT
Russian President Vladimir Putin offered his condolences to the families of those killed in the crash after receiving a briefing by Defense Minister Sergei Shoigu, the Kremlin said in a statement Tuesday.
Sergey Zheleznyak, a member of the State Duma Committee on Foreign Affairs and deputy secretary of the General Council of the United Russia party, also offered condolences, echoing Shvytkin's remarks by saying that the crash "requires a thorough investigation to determine what led to the crash and to make sure a similar incident will not happen in the future."
A Reliable Plane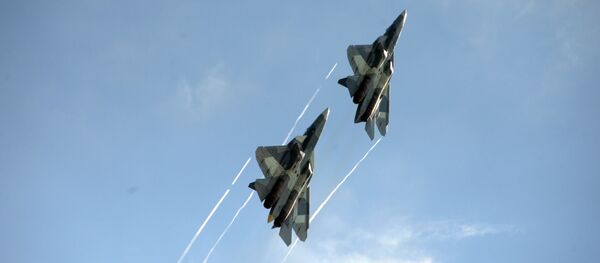 26 February 2018, 06:02 GMT
The Soviet-era Antonov An-26s, though designed and produced in the 1960s, have proved long-lived. Many of the twin-engine military transport aircraft are still in use in Russia and in a number of other countries.
It is a military transport aircraft capable of carrying up to 38 people, excluding the crew, and some 5,500 kilograms of cargo. Military experts told RIA Novosti Tuesday that although the plane was taken out of production more than 30 years ago, the An-26 is a reliable aircraft and its operational life has been successfully extended.
© Sputnik / Vitaliy Ankov
 / Go to the mediabank
The Antonov An-26 twin-engined light turboprop transport aircraft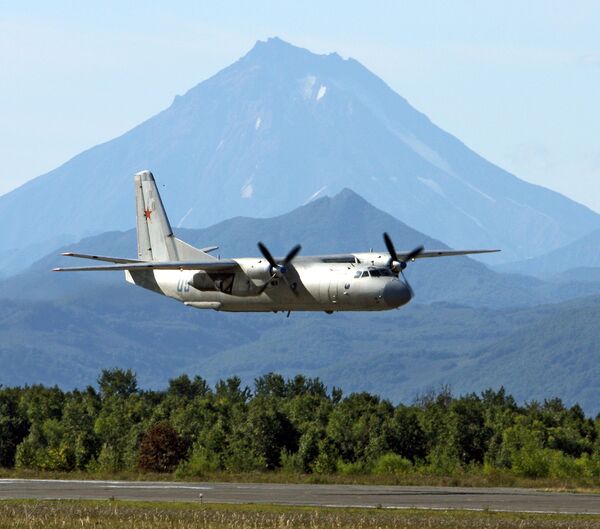 The Antonov An-26 twin-engined light turboprop transport aircraft
© Sputnik / Vitaliy Ankov
/
According to Col. Gen. Nikolai Antoshkin, former deputy commander of the Russian Air Force, the An-26 has so far successfully coped with its tasks.
"The An-26 is a reliable machine… Its operational life can be extended after three decades for five or 10 more years, depending on the situation," Antoshkin said.
Magomed Tolboyev, one of Russia's most famous test pilots, also said the An-26 is a "great aircraft" that "had never failed," adding that it is hard to tell right now what led to the crash.
Su-25 Crash
This was the second Russian military plane to crash in Syria this year, after an Su-25 "Frogfoot" ground attack jet was struck by a man-portable air defense system (MANPAD) operated by terrorists over the northern Idlib province February 3.
READ MORE: 'This Is For Our Boys!' How Russia Commemorates Its Fallen Soldiers in Syria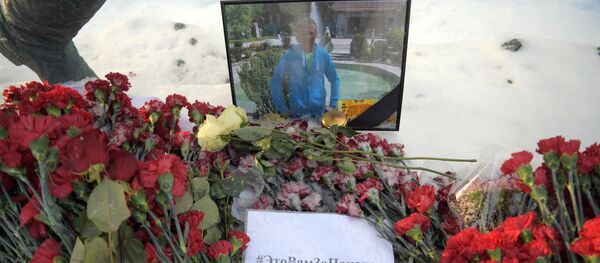 8 February 2018, 19:29 GMT
Major Roman Filipov, 34, managed to eject from the plane, landing in an area controlled by Tahrir al-Sham*. As militants approached him, the pilot engaged in a firefight and, knowing what his chances were, set off a grenade shouting "This is for our boys!"
Filipov was posthumously conferred the title of Hero of the Russian Federation.
Russia has maintained a military presence in Syria since 2015, launching an anti-terrorist operation at the request of Syrian President Bashar al-Assad. Moscow has two military facilities in the country: the Hmeymim Air Base and the Tartus Naval Facility.
* Tahrir al-Sham (formerly known as Jabhat al-Nusra) is a terrorist group banned in Russia.