"And that is exactly why you have detained me without charge for eight years in violation of two UN rulings and spent over 20 million pounds [$27.8 million] spying on me… Your entire international human rights programme is £10.6m you pathetic frauds," Assange wrote on his Twitter page.
Earlier in the day, the UK Mission to the United Nations in Geneva made a statement at the 37th Session of the UN Human Rights Council criticizing the situation in the sphere of freedom of media in the Maldives, South Sudan, China, Turkey, Eritrea and Egypt.
READ MORE: UK Unwilling to Negotiate to Find Solution for Assange — Ecuadorian Minister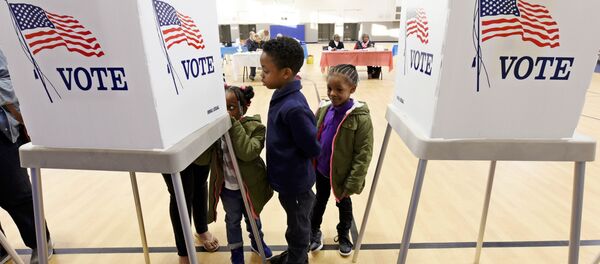 19 February 2018, 00:07 GMT
Assange has been residing at the Ecuadorian Embassy in London since 2012 for fear of being extradited to Sweden on sexual abuse allegations. On December 4, 2015, the UN Working Group on Arbitrary Detention's (WGAD) ruled that Assange's detention was arbitrary. The United Kingdom and Sweden refused to recognize the legitimacy of the decision and to end Assange's prosecution.
In February, a UK court refused to scrap the UK warrant for Assange's arrest over his breach of bail terms, although Sweden, which launched the original investigation against the activist, dropped the case against him in May last year.