Turkish warplanes conducted a series of raids across northern Iraq over the weekend, successfully destroying 18 PKK targets, according to reports by Turkish media. 
Areas targeted include the Zap, Metina, Gara and Hakurk regions of Iraq, according to information released by the Turkish military. Details regarding the number of casualties inflicted or the specific targets of the airstrikes are yet to be released.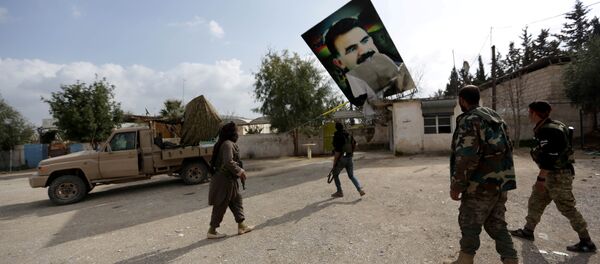 PKK forces have been battling Turkey for decades, with fighting largely concentrating in southeastern parts of the country. 
The group – which is designated as a terrorist organization by Turkey, the US, and the EU – maintains a military presence in northern Iraq near the Turkey-Iraq and Iran-Iraq borders. 
READ MORE: Two Turkish Servicemen Killed Near Border With Iraq – General Staff
Turkey has regularly carried out similar attacks against the PKK in northern Iraq, and Turkish Foreign Minister Mevlüt Çavuşoğlu recently said that they would be conducting joint military operations with Iraqi forces, though he didn't specify when this campaign will begin, or if it will include a ground offensive.