The Kinzhal hypersonic air-launched missile system, capable of rendering useless all existing and prospective anti-missile systems, is also able to destroy large, moving sea-based targets such as aircraft carriers, destroyers and cruisers, Russian Deputy Defense Minister Yuri Borisov has confirmed.
"This is a class of precision weapons which has a multifunctional warhead capable of striking at both stationary and moving targets," Borisov said, speaking to Krasnaya Zvezda, the defense ministry's official newspaper.
Confirming that the Kinzhal ('Dagger') system is based on the MiG-31 supersonic interceptor aircraft, the general explained that that plane "takes off into the air, accelerates to a certain speed at a high altitude, and then the missile begins its own autonomous movement."
According to Borisov, the system's capability to reach speeds of about Mach 10 "allows [the missile] to approach its target quickly, in contrast to cruise missiles, which fly at an average cruising speed of about 850-900 km/h."
The Kinzhal's second advantage is its aerodynamic control system, which enables it to "maneuver during flight, and bypass dangerous zones containing anti-aircraft or anti-missile defense systems….It is this capability to maneuver in hypersonic flight in particular that makes it possible to ensure [the missile's] invulnerability and to guarantee target penetration," Borisov stressed.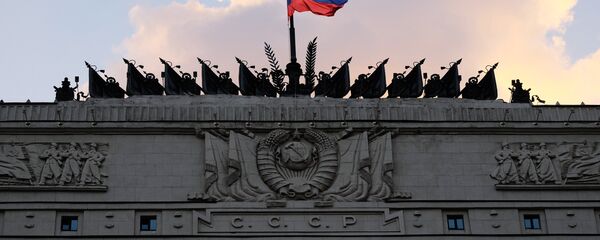 Speaking to Sputnik about General Borisov's remarks, veteran Russian military analyst Viktor Baranets said he believes that the Kinzhal system is "destined to become the same kind of brand as the Kalashnikov rifle, our S-300s and S-400s, and the Iskander." 
At the same time, while admitting that Russia now has advanced weapons with no analogues in the world, Baranets added that Moscow has no intention of being pulled into an arms race. "These weapons are being created solely for the purpose of adequately defending against the numerous military threats" facing the country, the former officer stressed.
President Vladimir Putin unveiled the Kinzhal and other advanced weapon systems in a speech to Russian lawmakers on March 1. The system began trial service in Russia's Southern Military District in December. Deputy Prime Minister Dmitri Rogozin, whose portfolio includes defense and aerospace, later confirmed that the system operates aboard a modernized MiG-31, one of the fastest combat jets in the world. The Russian Aerospace Forces and Naval Aviation have over 280 MiG-31s in their inventory, and plan to continue operating them until at least 2030.