UK and EU Businesses could suffer an extra £58 billion (around US$80.4 billion at the current GBP/USD exchange rate) in costs as a result of a "no deal" Brexit, according to a report jointly published today by multinational law firm Clifford Chance LLP and Oliver Wyman management consultants. 
The report warned that the UK's financial sector would be worst-affected in such a scenario while estimating that companies in EU member states will pay a total of £31 billion (circa US$43 billion) per year in "tariff and non-tariff" barriers.  
READ MORE: 'It's Unclear Where the Whole Idea of Europe's Unification is Going' — Analyst
Meanwhile, UK businesses exporting to the EU will pay £27 billion (around US$37 billion) per year based on current trade levels. 
"These increased costs and uncertainty threaten to reduce profitability and pose existential threats to some businesses," the report reads.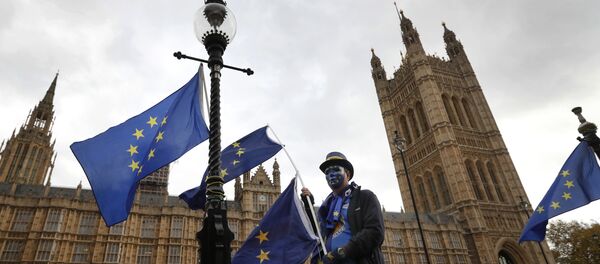 Britain's Tory-led government has allocated £3 billion (US$4.15 billion) to cope with a 'hard Brexit', while businesses are likely to be formulating and implementing their own policies and contingency measures to tackle the financial turmoil such a scenario could bring about. 
The International Monetary Fund (IMF) previously warned that the absence of an EU-UK deal would "push up taxes, slow down growth and destroy jobs" in Britain's economy. 
READ MORE: 'It's Bound to Be an Awkward Situation' — British Explorer on Brexit
Via a referendum in mid-2016, the UK voted to leave the EU to have more freedom to trade in the international arena, and regain control of its borders and immigration policy. The issue of Northern Ireland's border with the EU has emerged as a central stumbling block to negotiations, with a compromise yet to be agreed.