"Lawmakers from [Latvia, Lithuania, Moldova, Poland and Ukraine], which have nothing to do with the Nord Stream 2 wrote a protest letter against its construction. I do not think this will affect the course of events: the need for Russian gas is growing and will be growing in Europe. This is hysteria caused by powerlessness and anger," Pushkov wrote Monday on his Twitter page.
On Sunday, speakers of the Latvian, Lithuanian and Polish parliaments sent a letter to the EU heads of parliaments to warn them about the threats allegedly posed by the Nord Stream 2 project to the EU states. The letter was also earlier signed by Ukraine and Moldova.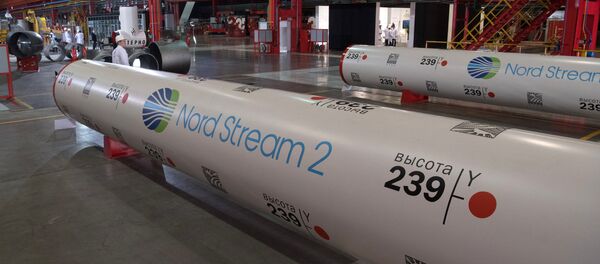 In the letter, the five countries stated that, though the pipeline was presented as a commercial project, it in fact was "an instrument of Russia's state policy," adding that it would deepen the EU energy dependence on Moscow.
The letter also advised that the Nord Stream 2 should be reviewed in a wider context of alleged Russian "information and cyber hostilities and military aggression."
Nord Stream 2 is a joint venture of Russia's Gazprom and five European companies, France's Engie, Austria's OMV AG, UK-Dutch Royal Dutch Shell and Germany's Uniper and Wintershall. It aims to deliver 55 billion cubic meters of Russian natural gas a year to the European Union across the Baltic Sea to Germany.
The pipeline project has been welcomed by countries in Europe, such as Germany and Austria, and opposed by some others, including Latvia, Lithuania, Moldova, Poland and Ukraine, which fear that it might increase their dependence on Russian gas.